Huskers knock off Hoosiers, 67-64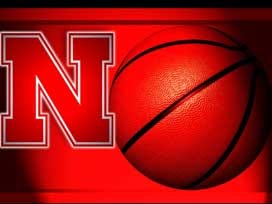 Posted By: Sports
Sports@klkntv.com
Courtesy: NU Media Relations
Lincoln – Freshman Hannah Whitish scored a career-high 18 points including four three-pointers to lead four Huskers in double figures as the Nebraska women's basketball team knocked off Indiana, 67-64, at Pinnacle Bank Arena on Sunday afternoon.
In addition to the 18 points from Whitish, the Huskers got a huge game from fellow freshman Nicea Eliely, who scored 13 points and tied a career high with three three-pointers on 3-of-4 shooting. Eliely also matched her career best with six assists while adding a trio of first-half steals. Overall, Eliely was 5-for-8 from the field.
Senior Allie Havers added 13 points and eight rebounds for the Huskers. She hit 6-of-10 shots from the field including a pair of uncontested layups in the final 22 seconds to help Nebraska secure its second Big Ten win of the season.
Sophomore Jessica Shepard contributed 14 points, five rebounds and three assists to help the Huskers improve to 6-20 overall and 2-12 in the Big Ten. Indiana slipped to 18-9 overall and 8-6 in the conference.
Whitish, a 5-9 guard, hit 7-of-10 shots from the floor for the game including 4-of-6 threes, while adding six rebounds, four assists and two steals to outduel Indiana All-Big Ten guard Tyra Buss.
Buss finished with 16 points, four rebounds, six assists and three steals, but could not answer Whitish in the final 1:30. Buss finished 6-of-16 from the floor, but 0-for-7 from three-point range. She also hit 4-of-6 free throws.
With the game on the line, Whitish buried a catch-and-shoot three with 1:28 left to give the Big Red a 61-58 lead.
Indiana senior Karlee McBride then answered with her fourth three-pointer of the game 13 seconds later to tie the score again at 61, before Whitish knocked down a short jumper off the dribble to give Nebraska a 63-61 lead.
At the other end, Buss was fouled with 30.4 seconds left but short-armed her first free throw. Buss made the second to pull Indiana to 63-62, but against full-court pressure, Whitish hit an unguarded Havers under the basket with a half-court pass to push NU's lead back to 65-62 with 21.6 seconds left.
Buss answered with a layup to cut the margin back to 65-64 with 17.1 left, before Havers scored on another uncontested layup off a half-court pass from Eliely with 10 seconds left.
Buss then missed a pair of threes in the final 10 seconds, as Nebraska sealed its second conference win.
Nebraska shot a Big Ten season-best 49.1 percent from the field (27-55) including 40 percent (10-25) from three-point range. The Huskers also hit 3-of-5 free throws while outrebounding Indiana, 34-32.
Indiana hit just 39.3 percent (24-61) of its shots, marking the worst shooting day by a Husker Big Ten opponent. The Hoosiers hit 25.9 percent (7-27) of their threes and 9-of-13 free throws. Indiana won the turnover battle, 15-11.
Junior forward Amanda Cahill kept Indiana in the game in the second half, scoring 12 of her 14 points, while notching a double-double with 11 rebounds. But Cahill went just 5-for-14 overall from the field, including 4-for-6 in the second half.
Senior guard Alexis Gassion added 12 points on 5-of-13 shooting. Gassion and Cahill combined on an 8-0 Indiana surge midway through the third quarter that gave the Hoosiers their biggest lead of the game at 46-39 with 4:48 left.
But the Huskers refused to quit, outscoring the Hoosiers 10-2 to end the quarter, including five points from Havers, a three-pointer from freshman Rylie Cascio Jensen and a jumper from Whitish.
The Huskers took a 49-48 lead to the fourth quarter, after leading 31-30 at the half.
Nebraska got off to a strong start, jumping to a 10-0 lead on Play4Kay Day in Lincoln behind a pair of three-pointers by Whitish. Shepard added seven first-quarter points, including NU's last five points to take a 17-8 lead at the end of the first 10 minutes.
Indiana's eight points were the fewest allowed by the Huskers in the first quarter this season, and marked Nebraska's second-best defensive quarter overall, trailing only six points allowed to San Jose State in the fourth quarter on Dec. 9.
The Big Red continued playing well early in the second quarter, pushing the lead to 12 points at 22-10 with 7:36 left after a floater from Whitish.
But the Hoosiers responded with an 11-0 run that included a pair of three-pointers from McBride. Nebraska answered with four straight points, but a third three from McBride and a layup from Gassion tied the game for the first time at 26.
Nebraska scored five straight points, including a three from Eliely, before Indiana scored the final four points of the half. NU still took a 31-30 lead to the halftime locker room, marking just the second time in 14 Big Ten Conference games that the Huskers led at the half.
Shepard and Whitish each had eight first-half points for the Huskers, while Eliely pitched in five points. Havers and Cincore each contributed four points apiece, while Grace Mitchell had two points and two rebounds while forcing a pair of first-half fouls on Cahill, Indiana's second-leading scorer.
McBride led the Hoosiers with nine first-half points on a trio of second-quarter threes, while Gassion added six points. Buss and Ria Gulley each contributed five points, while Cahill was held to two points on 1-of-8 shooting. Cahill did grab eight first-half rebounds.
Nebraska hit 44.8 percent (13-29) of its first-half shots, including 4-of-14 threes. The Huskers were 1-of-2 at the line in a first half that featured just 11 total fouls by both teams combined. Nebraska outrebounded the Hoosiers, 19-17, but lost the turnover battle, 9-8.
Indiana shot a cool 37.5 percent (12-32) from the floor, including 4-of-15 threes. The Hoosiers were 2-for-4 at the line.
The Huskers return to Big Ten road action on Thursday by taking on No. 20 Michigan. Tip-off between Nebraska and the Wolverines in Ann Arbor is set for 6 p.m. (CT).