Huskers Lose for First Time in 2012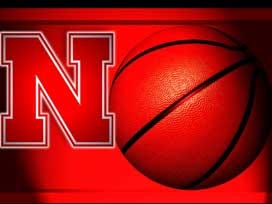 Posted by: Sports
Despite a career-high 27 points from Dylan Talley, the Nebraska basketball saw its four-game win streak snapped with a 74-60 loss to Kent State in the final game of the Joe Cipriano Nebraska Classic Saturday evening.
Talley led all scorers with 27 points, including a pair of 3-pointers, six rebound and three assists, as he bettered his previous Husker high of 22 points against UNO last Sunday.
The Huskers (4-1) were done in by a hot-shooting Kent State squad which shot 60 percent in the second half and 57.1 on the night, including 5-of-8 from 3-point range. The Golden Flashes (4-2) outscored the Huskers, 42-27, in the second half and became the first Husker opponent to shoot over 50 percent.
Chris Evans led KSU with 19 points on 8-of-9 shooting from the floor, and grabbed six rebounds, while Darren Goodson added 16 points as he connected on 8-of-10 shots from the floor.
Brandon Ubel joined Talley in double figures with 17 points and a career-high 13
rebounds, as Nebraska will head to Wake Forest on Tuesday night for the ACC/Big Ten Challenge.