Huskers Move On To Northwestern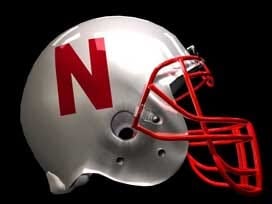 The Nebraska football team practiced for just over ninety minutes on the Ed and Joyanne Gass practice field, just outside of the Hawks Championship Center on Monday afternoon. After practice, defensive coordinator Carl Pelini spoke to the media regarding the upcoming showdown with Northwestern.
"They're a very efficient offense," Pelini said of Northwestern. "Persa is close to, if not the best, quarterback we have faced this year. He is quick on his feet and makes good decision. He has a quick trigger and really knows that offense. He handles the ball well and really does a nice job with his fakes. He is a complete package and is difficult to defend. We are going to have to do a great job and be disciplined in order to stop him."
Carl Pelini spoke about Northwestern's tight end, Drake Dunsmore, the reigning Big Ten offensive player of the week, and the threat he poses to the Huskers on Saturday.
"He's like Kyler Reed," Pelini said. "He is really athletic and has great speed. You have to be careful with how you match up with him. He will create mismatches if you let him."
Pelini said Northwestern runs a similar offense to many of the Big 12 teams Nebraska has faced in the past, and can use certain defensive packages that the Huskers are familiar with.
"They're really similar," Pelini said. "The zone read game and the quarterback run game is a lot like what we saw. But they also go beyond that. They have some same side stuff and veer options. Things we haven't seen yet. There is some carry over from offensives we have seen last year, but Northwestern has been running it for a long time. They run the spread and do it well. You have to be careful with how you defend them."
The ninth-ranked Huskers will take on the Northwestern Wildcats at 2:30 p.m., on Saturday afternoon. The game can be seen on the Big Ten Network