Huskers on pay-per-view/Fan Day announced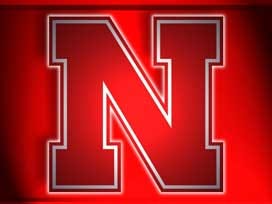 Two Non-Conference Home Games to Be Available on Pay-per-View in HD
The University of Nebraska and FOX Sports Midwest have announced that Nebraska's first two football games of the 2010 season will be available on a pay-per-view basis.

Nebraska's home football games against Western Kentucky (Sept. 4), and Idaho (Sept. 11) will be available on a pay-per-view basis. Big 12 Special Order Sports, FOX Sports Net's pay-per-view division will produce the pay-per-view telecasts and the games will be available on participating cable systems in Nebraska as well as nationally on participating satellite and telco systems.
For the first time Nebraska's pay-per-view contests will be available in high-definition. Suggested retail price for the pay-per-view telecasts is $39.95 and full ordering details will be available in the coming weeks.
Game times for the two contests have also been set. The season opener against Western Kentucky will kick off at 6 p.m. under the Memorial Stadium lights. The contest will mark the fifth time in the past six seasons Nebraska has opened the season with a home night game, and the 14th time in program history NU has opened the season under the lights. The following week Nebraska will take on Idaho in an 11:30 a.m. contest.
The non-conference home games are being televised on a pay-per-view basis because they were not selected for over-the-air broadcast or cable television coverage. Other Nebraska games, including the Sept. 25 home game against South Dakota State, could possibly be shown on a pay-per-view basis if they are not selected by one of the Big 12's television partners. Those TV choices will be made six to 12 days in advance of kickoff.
In addition to the two pay-per-view contests, Nebraska previously had three games selected to be telecast on ABC and ESPN. Nebraska's game at Washington on Sept. 18 will be televised on ABC with a 2:30 p.m. CT kickoff from Seattle. NU's Big 12 opener at Kansas State on Thursday, Oct. 7 will be a 6:30 p.m. kickoff on ESPN, and the regular-season against Colorado will be televised nationally by ABC with a 2:30 p.m. CT kick.
Fan Day Set for Aug. 7
Nebraska fans can circle Saturday, Aug. 7 on their calendar. Not only will that date mark the first day of practice for the 2010 Husker football team, but it will also be the best opportunity for fans to meet and greet this year's team at the annual Fan Day activities.