Huskers Open Big Ten with Strong Efforts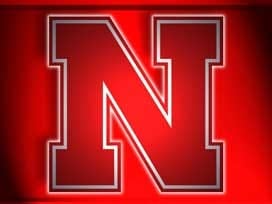 Posted by: Sports
University of Nebraska athletic programs opened their inaugural season of play in the Big Ten Conference with strong performances at both the team and individual levels in 2011-12.
Nebraska continued to demonstrate its individual talent level across all sports, with 30 Nebraska student-athletes capturing 40 All-America awards in their respective sports, including 21 first-team All-America honors.
NCAA discus champion Chad Wright led Nebraska's individual hardware haul in 2011-12. The sophomore from Kingston, Jamaica, captured the crown at the 2012 NCAA Outdoor Track and Field Championships. Wright was one of 13 members of Coach Gary Pepin's 2012 track and field program to claim first- or second-team All-America honors during the indoor or outdoor campaigns.
Wright was also one of 22 Husker All-Americans in 2011-12 who are expected to return to competition at Nebraska for the 2012-13 athletic season. A testament to NU's international recruiting power as well, Wright was one of six international student-athletes to earn All-America honors for the Huskers in 2011-12. NU's All-Americans also came to Nebraska from 12 U.S. states, while the Cornhusker state produced eight All-Americans.
Nebraska's competitive success included 10 top-25 national finishes across its 23 varsity sport programs, while 14 teams advanced to postseason action in 2011-12, including the Husker football team's New Year's Day appearance in the Capital One Bowl. Coach Bo Pelini's Huskers produced their fourth consecutive nine-win season and finished among the Associated Press top 25 for the third straight year. First-team All-America linebacker Lavonte David joined Big Ten Kicker/Punter-of-the-Year Brett Maher and Big Ten Defensive Back-of-the-Year Alfonzo Dennard in headling the football team's list of postseason award winners. David and Dennard made up two of Nebraska's four NFL Draft picks in 2012, joining Jared Crick and Marcel Jones.
The tradition-rich NU volleyball program captured the Huskers' first-ever Big Ten Conference title in any sport in 2011, finishing No. 12 nationally while advancing to the second round of the NCAA Tournament. Coach John Cook's squad also produced four AVCA All-Americans, including first-team outside hitter Gina Mancuso.
The Husker women's gymnastics team led by Big Ten Coach-of-the-Year Dan Kendig added its first Big Ten championship, while finishing eighth nationally in 2012 for its third straight top-10 finish. Big Ten all-around champion Emily Wong and Big Ten Freshman-of-the-Year Jessie DeZiel teamed with Janelle Giblin to capture eight All-America awards at the 2012 NCAA Championships. Coach Chuck Chmelka's men's gymnastics team added a 10th-place finish, while sophomore Grant Perdue claimed All-America honors on the floor exercise.
The Nebraska women's indoor track and field team contributed another Big Ten title, as Pepin claimed conference coach-of-the-year honors for the 23rd time in his illustrious career. Pepin's men added a tie for 11th at the NCAA Championships during the outdoor season for their best team finish since 2003, after tying for 23rd at the NCAA Indoor Championships.
The NU women's basketball team produced one of its best seasons in school history by rolling to a 24-9 record that included a run to the Big Ten Tournament championship game. Coach Connie Yori's Huskers finished No. 17 in the final AP poll and advanced to the NCAA Tournament for the fourth time in the past six years. Led by All-American Jordan Hooper and fellow National Player-of-the-Year candidate Lindsey Moore, Yori's Huskers finished in the AP top 25 for the second time in the past three years.
Big Ten Coach-of-the-Year Scott Jacobson led the Nebraska women's tennis team to the best season in school history in 2012, posting a school-record 24 wins and No. 16 final ranking. Led by Big Ten Player-of-the-Year Mary Weatherholt, the Huskers advanced to the second round of the NCAA Tournament, marking the third straight season the team has advanced to the postseason.
Coach Mark Manning's Nebraska wrestling team rolled to a 15-4 dual mark and a final top-10 national dual ranking despite a roster filled with young wrestlers. Junior 184-pounder Josh Ihnen and freshman 157-pounder James Green both captured All-America honors to lead the Huskers to a tie for 21st at the NCAA Championships.
Coach Bill Straub's bowling team added a third-place finish at the 2012 NCAA Championships, marking the program's fifth straight top-eight showing. Three Husker bowlers captured All-America honors, led by first-team All-American Kayla Johnson.
The Husker baseball program responded to first-year coach Darin Erstad by posting a 35-23 record. It marked a five-game improvement in the win column over 2011, while NU finished fourth in the final Big Ten standings with a 14-10 conference mark. Coach Rhonda Revelle's Husker softball team added a third-place Big Ten finish with a 33-22 overall record and a 14-9 conference mark.