Huskers Picked 3rd in North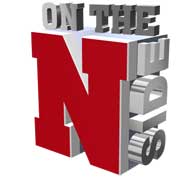 The Huskers were picked to finish 3rd in the Big 12 Preseason Media Poll released on Wednesday.
Missouri was selected to win the division for the second straight year, receiving all 51 first-place votes.
Oklahoma was picked to win the South Division once again, getting 49 of 51 first-place votes.
The standings go as follows:
North Division:
1. Missouri
2. Kansas
3. Nebraska
4. Colorado
5. Kansas State
6. Iowa St
South Division
1. Oklahoma
2. Texas
3. Texas Tech
4. Oklahoma St.
5. Texas A&M
6. Baylor