Huskers Practice For Final Time Before Spring Break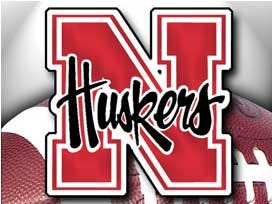 The Nebraska Cornhuskers had their third spring practice Wednesday afternoon in full pads as they prepare for the Red-White Spring game on April 16. The great weather allowed for the Huskers to practice outdoors. After practice, head coach Bo Pelini discussed the new coaches, the intensity Rex Burkhead brings to the team while saying the Huskers still have a long ways to go.
"It was a good day. It was our first day in full pads and I thought it was a good go. It was a little sloppy at times. I thought we had a really good second day on Monday," Pelini said. "Today, we got in pads for the first time. Overall, I saw a lot good things. We're making progress."
After rushing for 951 yards last season, running back Rex Burkhead was held out of practice, but Pelini talked about what Burkhead brings to the team.
"He's a guy who wants to compete and get better but at the end of the day, he probably could have practiced today, but we're going to be careful with him," Pelini said. "We know what Rex Burkhead represents. He doesn't have to go out there and prove anything to anybody. But everybody can get better, so as soon as he's healthy we'll get him back out there."
With four new coaches coming in this spring, Pelini feels that there has been a smooth transition.
"Its gone smooth. I like what we've accomplished and I think that we were all on the same page coming in," Pelini said. "I wouldn't have started spring this early if I didn't feel everyone was ready to rock and roll. I think it's been good. We've got a lot accomplished, but we got a long ways to go."
The Huskers will work out on Thursday and Friday and will be off for spring break. Nebraska will return to practice field on March 28, but Pelini said the team still has a lot of work to do when they get back.
"We have 12 practices and we've got to get ready to hit the ground running on Monday after spring break," Pelini said. "We want them to go home and enjoy their families and relax, but they better be working out and ready to go when they get back because we got a lot of work to do and a lot to accomplish in the last three weeks of spring."
For continuing coverage of Nebraska's spring football practice, please continue to visit Huskers.com. Tickets for the Red-White Spring Game on Saturday, April 16 are also available at Huskers.com.