Huskers Prepare for Aggie Defense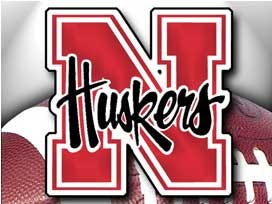 The Nebraska football team practiced for a little over two hours on Wednesday, in preparation for its upcoming game against the No. 18 Texas A&M Aggies on Saturday. The Huskers, who practiced in the half pads, utilized in the Hawks Championship Center as chilly conditions moved into the Lincoln area.
Offensive coordinator Shawn Watson said the Huskers had a good practice as they move forward with their preparations.
"After yesterday we got the base plan in and today was situational day," Watson said. "We had a chance to review the base day. It was a really good practice."
Watson also talked about freshman quarterback Taylor Martinez. Watson said he has been impressed this season with Martinez's ability to make throws in pressure situations.
"He had a really nice week last week with his decision making, and made some key throws on third down. Throughout the whole season he's being really good in those pressure throw situations like third down."
The focus then shifted to the Texas A&M defense, which leads the Big 12 in rush defense. Watson said the Aggies run a different front from what they've seen, and they run it well.
"They play an odd front…. and they've done a really nice job," Watson said. "I think they have great personnel obviously. That's where you always begin. The second thing, they are well put together. They tie the back end and the front end well, and really make you earn your way down the field. They're playing it really well. They're a totally different defense now than a year ago."
The Huskers and Aggies will kick off from Kyle Field in College, Station, Texas, at 7 p.m. The game can be seen regionally on ABC.