Huskers prepare for Denard Robinson, Michigan Offense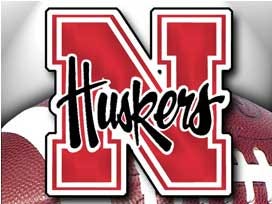 Posted By: Sports
The Nebraska football team practiced for two hours on Wednesday, split between the Hawks Championship Center and the Ed and Joyanne Gass practice field in preparation for its Big Ten Legends Division showdown against the Michigan Wolverines.
The Husker defense will not only have its work cut out trying to stop the dynamic Michigan backfield that includes star quarterback Denard Robinson, but also the defense will have to stop a progressing Michigan wide receiving corps.
Secondary coach Terry Joseph believes that the whole defense needs to be disciplined when playing the Wolverines.
"It is going to be another game where you are playing against a spread offense that wants to do different things with the ball." Joseph said, "We have to be disciplined with our fits with the run with our safeties, and we need to cover with our corners."
One could say that the Wolverine offense can be compared to the Northwestern offense the Huskers faced last week, but Coach Joseph thinks this week's challenge will be much greater.
"This is almost the same offense from last week, but obviously more explosive playmakers."
A key Wolverine to watch out for is junior wide receiver / quarterback Devin Garner. Gardner is not only a starting wide receiver, but is listed as the No. quarterback. Gardner has recorded 16 receptions on the year, with 251 receiving yards and four touchdowns.
Coach Joseph likes what Gardner brings to the field, and thinks he is one of the best athletes on Michigan's team this year.
"He is a great athlete." Joseph said, "He is long and can get open, one of the biggest things I see is that he can win the jump ball."
Check back here on Huskers.com for updates throughout the week as the Nebraska football team prepares for its conference showdown Saturday against the Michigan Wolverines. Kickoff between the Huskers and Wolverines in Lincoln is set for 7 p.m. (central) with live national television coverage on ESPN2.