Updated: Huskers put on probation for textbook violation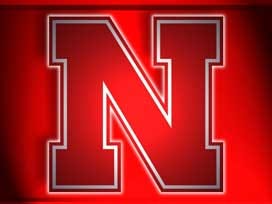 The NCAA has put Nebraska on two years' probation and agreed to a self-imposed fine of $38,000 as part of an impermissible benefits case involving textbooks and school supplies.
The NCAA announced the penalty Wednesday, sparing Nebraska a stiffer punishment for what were determined to be major infractions across multiple sports over multiple years. Nebraska reported the problem.
Last July, the school acknowledged that it had improperly distributed nearly $28,000 in textbooks and other school supplies to athletes from 2007-10. The school proposed a fine of $28,000 payable to charity. The probation will run through Jan. 31, 2014.
Athletic Director Tom Osborne issued the following statement regarding the NCAA ruling:
"We are pleased the NCAA chose to accept our self-imposed penalties without additional sanctions. We are also pleased that the NCAA Committee on Infractions noted there was no intent to violate NCAA rules and no members of our coaching staffs were involved in the matter. We regret that this violation occurred. We failed to properly communicate with the University Bookstore concerning the NCAA rule regarding the use of athletic department resources for the purchase of required and recommended textbooks. We have taken corrective measures to ensure a violation of this type does not happen again."