Huskers Race Past Jackrabbits, 76-64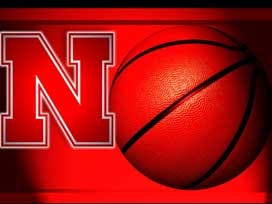 Bo Spencer's 18 points and eight assists led four Huskers in double figures, as Nebraska improved to 4-1 on the season with a 76-64 win over South Dakota State Saturday afternoon.
The senior was 7-of-14 from the floor and scored 13 of his 18 points in the second half, as the Huskers held off several comeback attempts from the Jackrabbits and relied on its bench to deliver a decisive first-half run. Spencer's eight assists were a career high as he also added six rebounds in 32 minutes.
Nebraska used strong bench play in the final minutes of the half, closing on an 11-4 spurt to break a 24-all deadlock and build a 38-28 halftime lead. Toney McCray and Dylan Talley combined for seven points in the spurt, including a 3-pointer by McCray to give NU a 29-25 lead before Talley's driving basket with 28 seconds left in the half gave the Huskers their largest lead of the opening 20 minutes.
McCray and Talley had 12 points apiece off the bench for the Huskers, while freshman David Rivers came off the bench for eight points and five rebounds in his most extensive action of the season. Nebraska's bench outscored SDSU, 32-18, as the Huskers rebounded from Wedneday's loss to Oregon.
Brandon Ubel was the fourth Husker to finish in double figures, as he totaled 12 points, including the Huskers' first seven points, and added a season-high eight rebounds.
SDSU, which fell to 4-3 and saw its three-game win streak snapped, pulled to within 35-30 after a Griffan Callahan put-back in the opening minutes of the second half before Nebraska regained control with a 7-0 spurt. After a pair of Talley free throws, Jorge Brian Diaz added a short jumper before Rivers closed the spurt with a three-point play, giving the Huskers a 12-point lead.
The Jackrabbits, which got a game-high 25 points from Callahan, including seven 3-pointers, and 19 points and eight assists from Nate Wolters, continued to hang around and were within 55-49 after two Wolters free throws with 6:50 left, but could not get close as Spencer ignited a spurt with a three-point play and then found Diaz for a short jumper to extend the lead back to double figures.
The Huskers return to action Wednesday night, as Nebraska hosts Wake Forest in the Big Ten/ACC Challenge. Tickets for the ESPNU televised matchup are available by calling 800-8-BIGRED or at Huskers.com.
Nebraska Notes
*-Last time Nebraska scored 75 or more points in three straight games was Dec. 30, 2008-Jan 5, 2009 (South Carolina State, Maryland Eastern Shore and Florida A&M). Its third time in Doc Sadler's six years at Nebraska that the Huskers have scored at least 75 points in three straight games.
*-Freshman David Rivers saw his most significant action of the season, finishing with eight points and five rebounds in 18 minutes of action, setting personal best in both categories. Rivers had not scored in nine minutes during the Huskers' first four contests.
*-Bo Spencer's eight assists against SDSDU was a career high, as he never had more than six assists in any game during his time at LSU. Spencer also led Nebraska with 18 points and added six rebounds in the win.
*-Toney McCray had a season highs in points (12) and matched his season best in rebounds (six) in Saturday's win.
*-Nebraska's 36 bench points was a season high, topping the 29 against Rhode Island on Nov 20.
*-Nebraska placed four players in double figures for the second straight game and also had two others score eight point in the win.
*-Brandon Ubel's eight rebounds were one of his career high of nine set twice last season
*-Nebraska improves to 12-0 all-time against South Dakota State
*-Nebraska is 36-of-43 from the foul line in the last two games, good for 83.7 percent.
Nebraska Head Coach Doc Sadler
Opening Statement
"It was a totally different ball game than Wednesday night. As I told the team after the game, and I'm not for sure this is that true. It looks like you played so much better Wednesday than you did tonight. But if you take the two teams into consideration, and the way South Dakota State plays, they're just not going to make you look good. Statistically if you look at what we did, I think we did a really nice job.
I was disappointed in the energy that it looked like we had. I think a lot of that is the energy the team had, the energy the crowd had. I think a lot of things go into that. Because of the energy of the crowd, you may walk out and think you played better than you actually did. Tonight I think it's just the opposite, especially when we sit down and look at it."
On Toney McCray
On playing more minutes
"It feels good. I know we had Caleb not feeling too well. I knew coming into the game, we were going to need some help to fill what he brings to the table. It feels good."
On South Dakota State not letting up and if they got frustrated
"We weren't frustrated. Coming into the game, we knew they were a good team. Coach had been preaching to us the whole time we've been preparing for this team that they were good and it wasn't going to be a blow out. We know that their previous games hadn't been a blow out and they were doing well against good teams. We didn't think we were going to blow them out or anything."
On if it's more fun to score points
"Yeah. It's a lot easier to outscore a team than to sit there and try to defend them all the time."
South Dakota State Head Coach Scott Nagy
On the difference of the game
"There was 3:41 in the first half on the timeout, and I think the score was tied. I can't remember what happened in it, but when you are tied and it's a seven-point stretch there, that's probably the difference of the game. We cut it to five in the second half. We basically went with five guys in the second half and they were just gassed."
On the road trip
"I told the players this game is my fault. This is just because I am the one that gives the final OK on the schedule. It's too much. Not only did we have the road trip before this, but on this one, we've been on the road for six days and it shows. It shows in the legs and you're not sleeping in your own bed. Those things catch up to you. It will be nice to be home and get a couple days to gain some normalcy and then we turn around and go right back on the road again. And we need practice. We haven't had a chance to practice for six days. We need to practice on our offense."
On what impressed him about Nebraska today
"Quite frankly, (Toney) McCray was their MVP. He hit big shots when we got close. And he hit a big three in the first half. He played better offensively than we gave him credit for. It wasn't their stars that hurt; it was their bench that hurt us."