HUSKERS RETURN HOME FOR RED WOLVES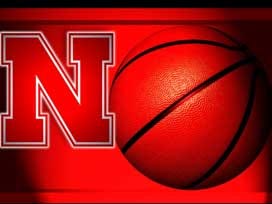 Posted By: Sports
Game #10 Arkansas State
Game Date Dec. 14, 2013
Tipoff Time 3:01 p.m. (CT)
Venue Pinnacle Bank Arena
Capacity 15,000
Nebraska Cornhuskers
2013-14 Record: 6-3, 0-0 Big Ten
Head coach: Tim Miles
Record at Nebraska: 21-21 (2nd year)
Career Record: 304-241 (19th year)
Arkansas State Red Wolves
2013-14 Record: 5-2, 0-0 Sun Belt
Head Coach: John Brady
Record at Arkansas State: 84-80 (6th year)
Career Record: 365-296 (23rd year)
Huskers on TV/Radio/Internet
Television: BTN (Ch. 610 on DirecTV; Chs. 439, 9500 on DISH; Chs. 24 and 333-SD, 1333-HD on Time Warner Cable; Chs. 80 SD, 1080-HD on Cox Cable)
Play by Play: Kevin Kugler
Expert Analysis: Greg Kelser
Online: BTN2Go
Radio: IMG Husker Sports Radio Network, including KLIN (1400 AM/94.5 FM) in Lincoln, KFAB (1110 AM) in Omaha and KRVN (880 AM) in Lexington.
Play-by-play: Kent Pavelka
Expert Analysis: Matt Davison
Internet Radio/Stats: Free on Huskers.com
Satellite Radio: Sirius Ch. 134, XM Ch. 195
Huskers REturn Home for Red Wolves
The Nebraska basketball team returns to Pinnacle Bank Arena on Saturday, Dec. 14, as the Huskers take on the Arkansas State Red Wolves.
Tipoff for Saturday's tilt is set for 3:01 p.m. and will be carried nationally on the Big Ten Network (Ch. 610 on DirecTV, Chs. 439 and 9500 on Dish; Chs. 2, 1333 on Time Warner Cable) with Kevin Kugler and Gregory Kelser on the call.
The game with the Red Wolves will also be carried across the state on the 27-station Husker Sports Network with Kent Pavelka and Matt Davison calling all of the action, including flagship stations KLIN (1400 AM/94.5 FM) in Lincoln and KFAB (1110 AM) in Omaha (complete list of affiliates is on page five of the game notes). The game can also be heard for free on Huskers.com and is available on the Huskers' app on iOS or android devices, as well as Sirius and XM Radio.
A limited number of tickets are available for Saturday's game in the 200 and 300 Level sections with prices ranging from $7-$15. Visit Huskers.com or call 800-8-BIGRED for more information.
Saturday is a busy day for Husker fans, as the Husker women host Creighton at Pinnacle Bank Arena at 11 a.m. before the men's nationally televised game with Arkansas State. In addition, the Husker volleyball team is hosting an NCAA regional at the Devaney Center on both Friday and Saturday. Because of the quick turnaround between events, Pinnacle Bank Arena doors will not open until 2 p.m. for the men's contest with Arkansas State.
The Huskers are 6-3 on the season and look to bounce back from a disappointing 82-67 loss to Creighton on Dec. 8, snapping Nebraska's three-game win streak. The Huskers fell behind early and dug too deep of a hole in the team's first road game of the year. The performances of sophomores Shavon Shields and Terran Petteway were highlights in the loss to the Bluejays. Shields broke out of a mini slump with 22 points, including a pair of 3-pointers, while Petteway had 21 points and six rebounds.
Arkansas State is 5-2 on the season and riding a three-game win streak following an 86-61 win over Niagara on Dec. 2. The Red Wolves average 78.7 points per game and are led by Melvin Johnson III, who averages 17.9 points per game and leads the nation in 3-point percentage at 64.3 percent. Johnson had 26 points in a win over Lamar on Nov. 30, when he went 8-of-9 from 3-point range.
Following Saturday's game, the Huskers will be off for final exams before returning to the court on Saturday, Dec. 21 against The Citadel.
By the Numbers
0 – Number of regular-season meetings between Nebraska and Arkansas State. The only prior matchup between the programs took place in the 1989 NIT.
4 – Number of times in the last two seasons where two Huskers had at least 20 points in a game as Shavon Shields (22) and Terran Petteway (21) each had 20-plus points in the loss to Creighton. Prior to Tim Miles arrival last year, it had not happened since 2007.
Multiple 20-Point Scorers
Opponent Player (Pts.) Player (Pts.)
at Wake Forest (2012-13) Almeida (20) Gallegos (20)
vs. Cent. Mich. (2012-13) Talley (21) Rivers (20)
at Illinois (2012-13) Gallegos (23) Talley (20)
at Creighton (2013-14) Shields (22) Petteway (21)
8 – Number of Huskers with double-digit scoring efforts this season, including a team-high eight from sophomore Terran Petteway.
Scouting Arkansas State
Arkansas State comes to Lincoln with a 5-2 record, but has been off since Dec. 2. The Red Wolves are coached by John Brady, who is in his fifth year at the school following a 10-year stint at LSU. He guided the Tigers to a pair of SEC regular-season titles and a trip to the Final Four in 2006.
Arkansas State returns a pair of starters from a team which went 19-12 and won the Sun Belt West Division title in 2012-13. The 19 wins were the program's highest total since the 1997-98 season.
The Red Wolves were picked third in the conference preseason poll, while guards Brandon Reed and Ed Townsel were both preseason All-Sun Belt Conference picks. ASU, which has only played 10 players in the first seven games, relies on its balance with nine players averaging at least 13.9 minutes per game.
ASU is a veteran squad with five senior starters with its only losses coming at Colorado and at Wyoming. The Red Wolves average 78.7 points per game, including nearly nine 3-pointers per game. The three-guard offense is paced by Melvin Johnson III, who is averaging 17.9 points per game and is shooting 64 percent from 3-point range. Kirk Van Slyke paces the inside game as he averages 14.7 points and 5.6 rebounds per game. Reed, who transferred from Georgia Tech, averages 9.6 points and 3.0 assists per game while posting a 3-to-1 assist-to-turnover ratio.
Nebraska is 7-4 all-time against current members of the Sun Belt Conference.
Series History vs. Arkansas State
Nebraska has won the only meeting in the all-time series, an 81-79 victory at the Devaney Center in the 1989 NIT. Arkansas State's Chris Dillard missed the front end of a 1-and-1 free throw with no time left on the clock that would have sent the game into overtime. Nebraska trailed 79-76 before Eric Johnson, who finished with a team-high 18 points, hit a jumper with 32 seconds left to make it a one-point game before he grabbed a rebound and hit a pair of free throws with 14 seconds left for the winning points. Nebraska led 65-48 with 12:21 left before Arkansas State used a 31-11 run to take the lead.
Last time Out
All-American Doug McDermott scored a game-high 33 points to lead three Creighton players in double figures, as the Bluejays posted an 82-67 victory over Nebraska Sunday night.
McDermott hit 12-of-23 shots from the floor and grabbed eight rebounds, as the Bluejays led from start to finish in snapping Nebraska's three-game win streak. Ethan Wragge and Jahennes Manigat added 16 and 10 points, as the Bluejays (7-2) raced out to an 18-2 lead and never looked back.
Sophomore Shavon Shields and Terran Petteway led Nebraska with 22 and 21 points, respectively in a losing effort, as Nebraska (6-3) was unable to get untracked offensively in the opening 20 minutes in its first road game of the year.
Creighton never let the Huskers get comfortable, as the Bluejays scored the first eight points and raced out to an 18-2 lead behind McDermott, who scored 11 of his 17 first-half points in the early surge. In all, Creighton hit 13 of its first 20 shots from the floor, including 6-of-10 from 3-point range, before cooling off in the final portion of the half, while Nebraska missed 17 of its first 20 shots, as the Bluejays led by as many as 32 in the first half before the Huskers cut the deficit to 51-25 at the break.
Petteway had 17 of his 21 points in the second half, as Nebraska outscored Creighton, 42-31, in the second half, shooting 59 percent from the field.
Reminder for Saturday's Men's Basketball Game
Saturday is a doubleheader day at Pinnacle Bank Arena with the Husker women hosting Creighton at 11 a.m. and the Husker men hosting Arkansas State at 3 p.m. With the quick turnaround between games, please note the changes from a typical home game.
•-Men's basketball donor lots will open at 1:30 p.m., as the lots are also used during women's basketball games
•-Pinnacle Bank Arena doors will open at 2 p.m. (60 minutes prior to tipoff) instead of 90 minutes for typical men's basketball home game
•-During the arena changeover from women's to men's basketball, there may be a small time period after doors are open where there is restricted access in the seating bowl. This would be for the safety of the fans while facility staffs properly secure changeover. Thanks in advance for your cooperation.
•-As for all home games, UNL students will be able to use the free shuttle to campus. For more information and shuttle locations, visit http://go.unl.edu/studentmbb.
Dec. 28 Time Change
ESPN, the University of Cincinnati and the University of Nebraska announced Thursday that the start time of Nebraska's men's basketball game at Cincinnati on Saturday, Dec. 28, has been moved up to 11 a.m. (central). The game, which will be televised nationally on ESPN2, was originally scheduled for 3 p.m. (central), but was moved to an earlier start because of the Bearcats' appearance in the Belk Bowl that afternoon. Cincinnati and North Carolina were scheduled to play in the Belk Bowl at 2:20 p.m. (central) that afternoon on ESPN.
The Dec. 28 matchup is the first of a home-and-home series with Cincinnati, as the Bearcats will visit Pinnacle Bank Arena next season.
Quick Look at Nebraska
As second-year coach Tim Miles continues his rebuilding process at Nebraska, the Huskers' roster is starting to take shape. Only two of the 12 players on scholarship have been at NU longer than two seasons (Ray Gallegos and David Rivers), while Gallegos is the only scholarship senior on the 2013-14 roster.
Miles, who was given a seven-year contract when he was hired in 2012, led the Huskers to a 15-18 record last year, as 14 of NU's 18 losses came against NCAA Tournament teams despite having only eight recruited scholarship players available. Nebraska played one of the nation's toughest schedules in 2012-13, facing 10 ranked teams while the strength of schedule was 13th nationally. The Huskers finished 10th in the Big Ten in 2012-13 after being picked to finish last by 23 of the 24 beat writers in the league.
This season, Nebraska is again picked 12th in the preseason poll of writers with a roster which is 293rd (of 351 teams) in experience according to KenPom.com. Five of NU's nine primary rotation players are in their first year of competition at Nebraska, although three of the newcomers (Pitchford-Florida; Smith-SMU; Petteway-Texas Tech) have previous Division I experience.
Finding Offensive Pace
Despite having five new faces in Nebraska's primary nine-man rotation, the Huskers have been a much more prolific offensive team in the early stages of 2013-14. The Huskers are averaging 12 points more per game than at this point last year, including a season-high 90 points against UMass on Nov. 21 – NU's highest single-game total since the 2009-10 season.
•-Nebraska's team scoring average of 72.3 points per game marks only the fourth time since 2000 that Nebraska has averaged more than 70 points per game through the first nine contests and the first time since 2006-07.
•-Nebraska's average after seven games is the highest since the 2000-01 squad averaged 73.4 points per game in its opening stretch.
•-Nebraska has scored 80 or more points in consecutive games against South Carolina State and UMass, the first time that has happened since January of 2009 (vs. Maryland Eastern Shore and Florida A&M).
•-Nebraska has had eight of its nine regulars reach double figures at least once in the first nine games. NU had two games with five players in double figures and two other games where four players scored double figures.
•-Nebraska has already scored 75 or more points three times after just reaching that plateau twice in 33 games last season, as the Huskers were 12th in the Big Ten in scoring offense, averaging 58.3 points per game.
•-According to KenPom.com, Nebraska ranks 39th in free throw percentage rate this season after ranking 331st nationally in the category in 2012-13. Two of Miles' final three Colorado State teams ranked in the top 40 in that category.
Setting a Benchmark
As the Huskers have looked at different lineup combinations, one consistent thing during the first month of the season has been improved bench play.
Nebraska is averaging 25.4 points per game from its bench entering Saturday's game with Arkansas State, with Deverell Biggs and Leslee Smith providing much of the punch off the bench.
Biggs is third on the team in scoring at 10.0 ppg while averaging 19.0 minutes per outing. He is shooting 40 percent from the floor and 46 percent from 3-point range, and is one of only three players in the Big Ten averaging double figures off the bench. Biggs had one of his best efforts of the season against Northern Illinois on Nov. 30, scoring a game-high 18 points and grabbing four rebounds.
The unsung hero of the Huskers' bench has been junior college transfer Leslee Smith, who gives the Huskers a physical player off the bench. He is averaging 8.2 points per game while shooting 60.5 percent from the field and pulling down a team-high 6.4 rebounds per game to rank 14th in the league.
•-Last year, Nebraska Ray Gallegos and Dylan Talley both ranked among the top five in the Big Ten in minutes per game. This year, no Husker is averaging more than 31 minutes per game, while nine Huskers average at least 14 minutes per game.
•-Against Florida Gulf Coast on Nov. 8, sophomore Benny Parker had a career-high nine points and two steals in 27 minutes. He single-handedly sparked the Huskers in a 10-0 second half run with seven points and both steals.
•-In NU's win over Western Illinois on Nov. 12, Smith had 10 points, five rebounds and a pair of steals in 20 minutes. Smith scored six of his points in a 23-7 first-half run, turning a one-point lead into a 17-point advantage.
•-Against South Carolina State, Nebraska's bench combined for 51 of the 83 points, making the fifth time in the last decade NU has received at least 50 points from its bench.
•-In the loss against UMass, forwards Leslee Smith and David Rivers stepped up, as the duo combined for 22 points and 13 rebounds. Smith recorded his first double-double with 12 points and 10 rebounds and three blocked shots, while Rivers added 10 points, three rebounds and a career-best four steals.
•-Against UAB, Biggs led the bench with 11 points in 17 minutes, while Gallegos, who was not expected to play after suffering a knee injury against UMass, added nine points, including 3-of-5 from 3-point range.
•-In the win over Georgia, freshman Tai Webster added 14 points, including 13 in the second half, and three assists while Gallegos added 11 points, including three 3-pointers. Smith led NU with 11 boards and chipped in eight points, as the Husker bench combined for 38 points against the Bulldogs.
•-Against Northern Illinois, Deverell Biggs came off the bench to score a season-high 18 points and grab four rebounds, while Leslee Smith had 13 points on 5-of-6 shooting and nine rebounds.
•-Leslee Smith carried the Husker bench in the win over Miami with seven points and a game-high 10 rebounds in the 60-49 win.
The Son Also Rises
Nebraska sophomore Shavon Shields is on his way to creating an impressive resume in his own right. While his father, Will, is one of the greatest linemen in college and NFL history, the younger Shields is carving out his own impressive career on the court.
As a freshman, Shavon overcame an early season elbow injury and averaged 8.6 points and 5.1 rebounds per game in 29 games. Shields was one of the few freshmen whose numbers improved during Big Ten play in 2012-13, as he upped his scoring and rebounding averages to 9.2 and 6.0 to rank among the Big Ten freshmen leaders. During the Huskers' Big Ten Tournament run, the 6-foot-7, 219-pounder became one of the Huskers' go-to players, averaging 16.5 points on 61 percent shooting in games against Purdue and Ohio State.
One of three captains this season, Shields picked up right where he left off and comes into this weekend averaging 13.1 points and 5.2 rebounds per game. He is 18th in the Big Ten in scoring and is first or second on the Husker squad in scoring, rebounding and assists. Shields had one of his best games of the year in the loss at Creighton, scoring a team-high 22 points on 7-of-13 shooting. It marked his second 20-point game of the year and first since the season opener. Shields enjoyed his best game of the year against Sweet 16 qualifier Florida Gulf Coast, scoring a game-high 28 points – one off his career high – on 8-of-13 shooting from the field and a perfect 12-of-12 from the line. The 6-foot-7 forward also led NU in rebounds (six) and assists (three) en route to earning Big Ten Player of the Week and the Lute Olson Award National Player of the Week. Shields' 28-point night marked the most points by a Husker in a season opener since 2006.
Shields saw his streak of seven straight games in double figures snapped against Georgia on Nov. 24, but still made a major contribution with six rebounds, two assists and a career-high three blocked shots in the 73-65 win. In Wednesday's win over Miami, Shields had nine points, a season-high seven rebounds and two assists.
How Shavon spent His Summer
Shavon Shields spent part of the summer with the Denmark U-20 National Team, leading the country to the 2013 Nordic Cup Championship. He averaged 13.3 points per game in wins over Sweden, Finland and Estonia, capping the tournament with a 17-point, 12-rebound effort in a 101-94 double overtime win over Estonia. Shields had nine points in the opener against Sweden and 14 points in the victory over host Finland.
TRansfers Make Immediate Impact for Big Red
While the Huskers were short-handed last year with just eight recruited scholarship players available for action, Nebraska knew that help was on the way in the form of transfers Walter Pitchford, Terran Petteway and Deverell Biggs. The trio led a scout team which regularly pushed the Husker starters in practice and set the stage for the 2013-14 season.
Pitchford, who played 13 games at Florida in helping the Gators to the Elite Eight in 2011-12, gives the Huskers an athletic big man with extended shooting range. The 6-foot-10 center is averaging 8.7 points per game on 48 percent shooting, including 13-of-31 shooting from 3-point range. Pitchford, who also is averaging 4.3 rebounds per game, is 10th in the conference in 3-point percentage. He led NU with 14 points in the win over Western Illinois on Nov. 12, including eight straight points in a first-half run. At the Charleston Classic, he posted consecutive double-figure efforts with 10 points and six rebounds against UAB and 12 points on 5-of-8 shooting in the win over Georgia. Pitchford was a force on the defensive end, blocking three shots and pulling down eight rebounds in limiting Northern Illinois to 36.7 percent shooting on Nov. 30. Against Miami, Pitchford had 13 points and five rebounds in NU's 60-49 win.
Petteway, who began his career at Texas Tech, has been one of the Huskers' most valuable performers. He is eighth in the Big Ten in scoring at 16.3 ppg and is third in rebounding at 5.0 rebounds per game. He led NU at the Charleston Classic last month, averaging 22 points and 5.0 rebounds per game. Against UMass on Nov. 21, Petteway topped the Huskers with 30 points, as he became the 25th player in school history to have a 30-point game. Petteway had 17 points in the opener against Florida Gulf Coast on Nov. 8, and nearly had a double-double in NU's win over Western Illinois on Nov. 12, with 13 points and nine rebounds. Petteway led NU in scoring for the fourth time in five games on Wednesday against Miami with 14 points – all coming in the second half – and three blocked shots and added 21 points and five rebounds in the loss to Creighton.
Biggs made his Husker debut in the win over South Carolina State, scoring 17 points, grabbing four rebounds and dishing out a pair of assists in 23 minutes off the bench. He has come off the bench, averaging 10.0 points, 2.7 rebounds and 1.1 assists per game. Biggs had a game-high 18 points on 5-of-9 shooting in NU's win over Northern Illinois on Nov. 30, including four free throws in the final eight seconds to clinch the win. He led NU in rebounding against Creighton with six in 18 minutes off the bench. Biggs earned first-team NJCAA All-America honors at Seward Community College in 2011-12.
Petteway Puts Up 30 vs. UMass
Nebraska sophomore Terran Petteway enjoyed the finest offensive performance of his career in the Huskers' loss against UMass on Nov. 21. Petteway hit 8-of-20 shots from the floor, including a trio of 3-pointers, and converted 11 of 12 shots from the foul line, scoring 30 points in 29 minutes of work.
Petteway became the 25th player in school history to have a 30-point game at Nebraska. Of the 25 players, only 12 have multiple 30-point games in their Husker career. He joins Ray Gallegos, who had a 30-point effort last season at Minnesota, as active Huskers with career 30-point games.
Value the Basketball
Under Tim Miles, one major emphasis is taking care of the basketball, and the Huskers were among the nation's best in that category in 2012-13. Despite losing its top three point guards from 2011-12 and having a backup point guard (Mike Peltz) suffer a season-ending injury in January, Nebraska finished fourth in the Big Ten and 10th nationally with 10.7 turnovers per game – nearly three fewer than 2011-12. NU's turnovers per game were the fewest in school history, bettering the 11.30 per game in 1984-85. Nebraska committed 10 turnovers or less 15 times in 2012-13. Nebraska set a school record with two turnovers against Purdue on Jan. 16, breaking the mark of three set on three previous occasions. In all, five of the top 11 teams in the country resided in the Big Ten, including Michigan and Wisconsin which ranked first and fourth, respectively, in that category.
This season, the Huskers have been among the national leaders in that category, ranking eighth nationally with 9.4 turnovers per game. The Huskers have only reached double figures in turnovers three times in nine games. Nebraska also ranks third in the Big Ten in turnover margin at +4.1 per contest.
Webster Makes a Point, Plays the Point
Tai Webster has found a home in the Huskers' backcourt, averaging 7.8 points, 2.4 assists and 2.3 rebounds per game entering Saturday's game against Arkansas State.
Webster has been a much better distributor in recent games, setting or tying career highs in assists in each of the last four games, including five assists against both Miami and Creighton. In that stretch, he has a 1.8-to-1 assist-to-turnover ratio, compared to a 0.7-to-1 ratio in the first five games of his career.
The 6-foot-4 freshman enjoyed the best game of his career on Nov. 24 against Georgia, scoring 14 points and dishing out three assists in NU's 73-65 win. Webster scored 13 of his points in the second half and went 7-of-9 from the foul line. It was his second double-figure effort of the Charleston Classic, as he totaled 12 points and two assists in NU's loss to UMass.
With his start against Florida Gulf Coast on Nov. 8, Webster became just the ninth true freshman to start a season opener in the last 18 years. Webster totaled nine points, two rebounds and an assist in helping the Huskers to a 79-55 win. He reached double figures for the first time in his young career against South Carolina State on Nov. 17, totaling 13 points, four rebounds and two assists.
Although he is a freshman, Webster was considered one of the top international guards in this year's senior class. He played for New Zealand's national team in qualifying for the 2012 Olympics, averaging 13.5 points per game in 52.5 percent shooting in three games. He also played in New Zealand's National Basketball League, averaging 18.5 points, 3.9 rebounds and 4.4 assists per game last spring despite being the youngest player in the league. Webster is among the five Big Ten freshmen to watch by ESPN's Paul Biancardi, joining Indiana's Noah Vonleh, Illinois' Kendrick Nunn, Michigan's Zak Irvin and Wisconsin's Nigel Hayes.
Double-Figure Returneees Rare Recently
Nebraska regained the services of its top scorer on Nov. 17, as senior Ray Gallegos returned from a two-game suspension against South Carolina State. Gallegos, who averaged 12.5 points per game in 2012-13, returned with a flourish, scoring 18 points in NU's 83-57 victory. He suffered a knee strain against UMass, but bounced back in the final two games in Charleston, hitting 6-of-10 from 3-point range. Gallegos' per-game average is the most for a Husker returner since Aleks Maric in 2007-08. In fact, Nebraska has returned only four double-figure scorers since the 2006-07 season.
Gallegos Dials in From Long Distance
Senior guard Ray Gallegos gives the Huskers a long-range shooter who can get on a roll from long distance. He comes into Sunday's game ranked seventh in the Big Ten with 2.1 3-pointers per game, as he leads the Huskers with 15 3-pointers despite missing the first two games. Gallegos enjoyed his most well-rounded game of the year against Miami on Dec. 4, with eight points and season highs in rebounds (five) and assists (three).
As a junior, he connected on 83 3-pointers, a total which ranked second on Nebraska's single-season list. It is more impressive when you consider that Gallegos made only 21 3-pointers during his first two seasons at Nebraska before redshirting in 2011-12.
•-He opened 2013-14 by hitting six of 10 3-pointers in a win over South Carolina State on Nov. 17, the fifth time he has hit on at least six 3-pointers in a game.
•-Gallegos now has 119 3-pointers in his career and now ranks 10th on NU's career list. He is nine shy of Paul Velander (128, 2006-09) for ninth place on the Husker career chart.
•-Gallegos led the Big Ten in 3-pointers per game (2.5 per game) during the 2012-13 season. He became the first Husker basketball player to lead the Big Ten in any statistical category.
•-Gallegos connected on a career-high seven 3-pointers at Iowa on March 9, 2013, a total which is one shy of Nebraska's single-game record.