Huskers Roll Past Lady Lions in Opener, 95-43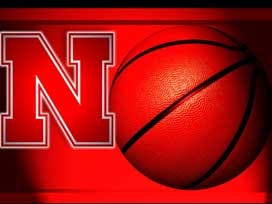 Tear'a Laudermill and Adrianna Maurer both scored 11 first-half points off the bench to lead the Nebraska women's basketball team to a 56-22 halftime lead on its way to an 95-43 victory over Arkansas-Pine Bluff at the Devaney Center on Saturday afternoon.
Maurer, a 6-3 sophomore from Shawnee Mission, Kan., finished with a game-high 15 points on a perfect 6-for-6 shooting game that included a three-pointer. Maurer, who added five rebounds, also hit both of her free throw attempts.
Laudermill, a 5-9 freshman from Riverside, Calif., finished with 14 points, three steals and an assist, to help the Huskers improve to 36-2 all-time in season openers. Laudermill also connected on a game-high four three-pointers to lead six Huskers in double figures on the day.
Sophomore forward Jordan Hooper pitched in 14 points and seven rebounds in just 18 minutes, while junior point guard Lindsey Moore contributed 10 points, eight assists, six steals and three rebounds in just 22 minutes of action.
Redshirt freshmen Rebecca Woodberry (11 points, 7 rebounds) and Katie Simon (11 points, 5 rebounds) rounded out the Huskers in double figures. Senior Kaitlyn Burke pitched in eight points, three assists and two steals, while freshman Brandi Jeffery added seven points, five rebounds, two assists and two steals.
For the game, Nebraska forced an opponent record 47 turnovers in the game by swiping 20 steals. Moore led the way with a career-high six steals, while Laudermill and Emily Cady both pitched in three steals.
The Huskers also held UAPB to just 10-of-40 shooting from the field, including just a 2-of-6 effort from long range. The Lady Lions did connect on 21-of-28 free throws.
Nebraska hit 33-of-78 shots from the field (.423), including 9-of-31 three-pointers (.290), while connecting on 20-of-31 free throws. The Huskers also outrebounded UAPB, 45-38, including 20 offensive rebounds. NU did commit 20 turnovers of its own.
Nebraska continues its four-game season-opening home stand when the Huskers take on Mississippi Valley State on Tuesday at 7:05 p.m. The Devilettes return four starters from a squad that won 14 games a year ago.