Huskers run past Vaqueros in Preseason WNIT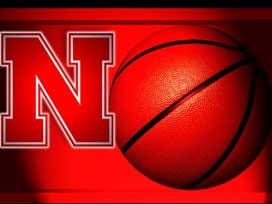 Posted By: Sports
Sports@klkntv.com
Courtesy: NU Media Relations
Shepard Leads Huskers with 17 points, 15 Rebounds
Lincoln – Jessica Shepard opened the season with 17 points and 15 rebounds to lead the Nebraska women's basketball team to a 71-53 win over the University of Texas Rio Grande Valley in the opening round of the Preseason WNIT on Saturday at Pinnacle Bank Arena.
Shepard, whose 11th career double-double included a 60-foot runner at the buzzer to close the first half, added three assists and a steal in 23 minutes of action to help give Amy Williams her first win as Nebraska's head coach. The Huskers improved to 41-2 all-time in season openers with their 11th straight victory in a home opener. Shepard, who hit the first two three-pointers of her career in the first half, added a 3-for-3 effort at the free throw line to help Nebraska advance to Monday's second round to face No. 24 Missouri at Pinnacle Bank Arena.
The Huskers battled to a 15-10 lead at the end of the first quarter thanks to eight points and five rebounds from Shepard, and built their lead to 30-24 before Shepard grabbed a rebound on Hildur Kjartansdottir's missed attempt with under five seconds left in the half. She put the ball on the floor and spun to the right side of the floor while being heavily guarded. A second UTRGV came at her near halfcourt and as the clock approached 0:00, Shepard loaded up the ball with her right hand, planted her right foot and threw a strike that swished and sent the 4,405 fans into a frenzy.
The miracle shot by the 6-4 sophomore forward from Fremont, Neb., sent the Huskers to the half with a 33-24 lead and sparked a 15-0 run that allowed Nebraska to cruise to victory. Senior forward Allie Havers, who finished with 10 points and seven rebounds, opened the second half with a pair of free throws before Nicea Eliely pushed the lead to 37-24 with her layup. Eliely, a 6-1 freshman from Colorado Springs, Colo., earned her first career start in her first collegiate game for the Big Red and finished with nine points and team highs of four assists and two steals. Eliely also drew the defensive assignment on 2016 Western Athletic Conference Player-of-the-Year Shawnte' Goff, who managed 19 points but hit just 7-of-23 shots from the floor.
One of Eliely's assists found junior guard Jasmine Cincore for a jumper to extend Nebraska's lead to 39-24 with 8:02 left in the third quarter and force UTRGV Coach Larry Tidwell to call a timeout. Cincore, who started alongside Eliely in the backcourt, scored nine points and dished out four assists of her own.
The UTRGV timeout could not stop the Big Red run, as senior guard Esther Ramacieri buried her second three of the game off an assist from Eliely to push the Husker lead to 42-24 26 seconds later. The Huskers capped the 15-0 run with Allie Havers' traditional three-point play to make it 45-24 with 6:57 left in the quarter.
The Vaqueros could get no closer than 16 points the rest of the way, as the Huskers built their lead to as large as 25 points in the fourth quarter before settling for the 18-point win.
Husker freshman Hannah Whitish enjoyed a strong opener with seven points on 3-of-4 shooting including a three-pointer to go along with two assists and a steal in 17 minutes off the bench. Sophomore Maddie Simon also provided big contributions off the bench with six points, seven rebounds and an assist in 18 minutes.
As a team, Nebraska hit 40.3 percent (25-62) of its shots from the floor including 8-of-22 three-pointers (.364). The Huskers connected on just 59.1 percent (13-22) of its free throws, but outscored UTRGV by eight points at the line as UTRGV went just 5-of-12. Nebraska outrebounded UTRGV 51-40, which helped the Huskers overcome a 21-18 deficit in turnover margin. The Big Red held UTRGV to just 32.4 percent (22-68) shooting, including a dismal 4-of-22 performance (.182) from three-point range.
Goff led UTRGV with 19 points, while Laura Van Tilburg pitched in 11 points off the bench. No other Vaquero scored more than six points.
No. 24 Missouri, which defeated 2016 Southland Conference Champion Abilene Christian 52-46 in Columbia, Mo., on Friday night will meet the Huskers in Lincoln on Monday. Tip-off between the Huskers and Tigers is set for 7 p.m.
Preseason WNIT First Round Results
Nebraska 71, UTRGV 53 (Saturday, Lincoln, Neb.)

Missouri 52, Abilene Christian 46 (Friday, Columbia, Mo.)

No. 17 Washington 100, Eastern Washington 57 (Friday, Seattle, Wash.)

Colorado State 69, Omaha 42 (Friday, Fort Collins, Colo.)

No. 1 Notre Dame 107, Central Michigan 47 (Friday, South Bend, Ind.)

Fordham 60, Furman 47 (Friday)

Green Bay 71, Elon 56 (Friday, Green Bay, Wis.)

Little Rock 55, North Texas 44 (Friday, Little Rock, Ark.)