Huskers Season Ends, 76-49 in NIT at Wichita State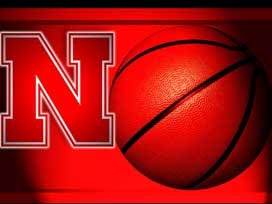 David Kyles scored 13 points and hit four of Wichita State's 11 3-pointers in a 76-49 victory over Nebraska on Wednesday night in the first round of the National Invitation Tournament.
Wichita State (25-8) will play at the Bethune Cookman-Virginia Tech winner in the second round. J.T. Durley had 12 points for the Shockers and Graham Hatch added 11. Jorge Brian Diaz and Lance Jeter each scored 12 for the Cornhuskers (19-13), who ended their season with three straight losses.
Nebraska missed its first seven shots and trailed 10-0. Wichita State went 6 of 11 from 3-point range in the first half to take a 40-20 lead at halftime, only the third time a Nebraska opponent has scored at least 40 first-half points this season.
Wichita State started the second half on a 7-2 run, capped by Joe Ragland's no-look pass to Gabe Blair for an easy lay-in. Less than a minute later, Ragland hit a 3-pointer to put the Shockers up 50-23. Nebraska was never closer than 21 after that.