Huskers Shoot Past Gorillas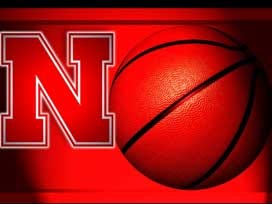 Posted by: Sports
The Nebraska women's basketball team jumped into the 2012-13 season by jumping on the Pittsburg State Gorillas with a 44-7 halftime lead on the way to a 78-34 victory on Monday night at the Bob Devaney Sports Center.
The Huskers opened exhibition play on a 22-0 run against a Pittsburg State team that advanced to the NCAA Division II Elite Eight last season and finished with a 27-6 record.
The Huskers, who return four starters from last year's 24-9 squad that advanced to the NCAA Tournament, were led by junior Jordan Hooper. The 6-2 forward from Alliance, Neb., opened and closed the first half with three-pointers on her way to 16 points and six rebounds in the half. The All-American finished with 17 points, nine rebounds and two assists in just 20 minutes while going 7-of-14 from the field and 2-of-4 from long range.
For the game, NU connected on 13-of-24 threes led by 3-of-4 shooting from long range by sophomore guards Brandi Jeffery and Tear'a Laudermill. Jeffery, who earned a start alongside NU's returning starters Hooper, Lindsey Moore, Emily Cady and Hailie Sample, finished with 11 points and three rebounds in just 16 minutes.
Laudermill dropped in 12 points, while adding four rebounds, two assists and two steals in 14 minutes of action. Another sophomore guard, Rebecca Woodberry, added a 3-for-5 effort from long range to finish with 11 points, while adding three boards and one assist in just 13 minutes. Overall, Nebraska's three sophomore guards combined for 34 points and 10 rebounds in just 43 minutes while combining for 9-of-13 three-point shooting.
Cady, a Big Ten All-Freshman selection last season, produced an outstanding all-around performance with seven points, nine rebounds, five assists, two steals and a block in 23 minutes. Moore added three points, three rebounds, five assists, three steals and a block in 23 minutes.
Freshman guard Sadie Murren pitched in seven points and three assists in 22 minutes, while sophomore forward Katie Simon added six points and four boards. Junior center Adrianna Maurer contributed four points, four rebounds and two steals while leading the Huskers with 24 minutes. It was Maurer's first appearance since undergoing season-ending back surgery in January of last year.
For the game, Nebraska hit 45 percent (27-60) of its shots from the field, including 54.2 percent (13-24) of its threes. The Huskers also hit 73.3 percent (11-15) of their free throws. NU outrebounded Pittsburg State, 44-35, and distributed 22 assists compared to just six for PSU. The Gorillas shot just 22.9 percent (11-48) for the game, including just 12.5 percent (2-16) from three-point range. PSU was also just 10-of-22 (45.5 percent) at the line.
Nebraska raced to a 44-7 halftime lead after hitting 17-of-31 shots (54.8 percent), including 7-of-12 threes (58.3 percent). Pittsburg State hit just 2-of-20 shots from the floor in the opening period, including 0-for-5 from long range. The Gorillas were also just 3-of-6 at the line in the half.
No Gorillas managed double figures in the game, but sophomore All-American Lizzy Jeronimus did manage nine points.
"I was really pleased and surprised by our defense," Nebraska Coach Connie Yori said. "That's the best defense we've played at any point in our practice setting so that's really positive."
Nebraska makes its final exhibition appearance on Sunday, Nov. 4 against Nebraska-Kearney. Tip-off between the Huskers and Lopers at the Devaney Center is set for 2:05 p.m.