Huskers Sink Navy, 4,677-4,629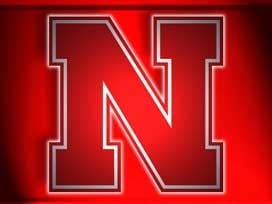 Posted By: Sports
Sports@klkntv.com
Courtesy: NU Media Relations
Morgantown, W.V. — The No. 8 Nebraska rifle team trounced Navy on Saturday by a score of 4,677-4,629, moving to 8-1 overall and 5-1 in conference.
NU tied its season-high smallbore score of 2,315 against the Midshipmen. Dacotah Faught and Samantha Peterson each notched 581 in the first discipline, leading the Huskers. Nina Radulovic followed with 577. Rachel Martin pitched in 576, while Jaycee Carter earned 567. Nebraska led 2,315-2,288 heading into air rifle.
NU never let up. The team extended its early lead, outscoring Navy by more than 20 points in the second discipline. Senior co-captains and All-Americans Martin and Carter paved the way firing 595 and 592, respectively. Faught added support with 589. Peterson scored 586 and Radulovic earned 583.
Daniel Jonas led the Midshipmen in smallbore with 585 and Josh Watson finished with the highest air rifle score for Navy with 588.
The Huskers face defending national champion West Virginia tomorrow beginning at 7 a.m.
Final Scorecard: http://ncaarifle.org/Home/Scorecard?MatchId=483