Huskers softball loses at Illinois 6-2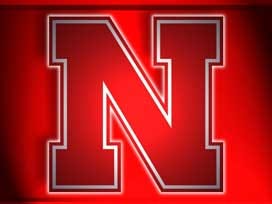 Posted by: Sports
sports@klkntv.com
Courtesy: UNL Athletic Communications
Urbana, Ill. — The Nebraska softball team (30-22, 8-13 Big Ten) hit two homers in the top of the seventh in an attempt to come back from a six-run deficit against Illinois (36-16, 13-7 Big Ten). However, the attempt came up short, as the Huskers dropped game two of the series on Saturday by a score of 6-2.
Tristen Edwards and Taylor Otte scored NU's only runs with solo homers in the seventh. Otte finished the day going 2-for-4, while Edwards went 1-for-2. Bree Boruff got her first-career hit against Illinois. Madi Unzicker also had one hit. Nebraska also drew five walks and had one hit batter, but were unable to capitalize on any of those opportunities.
Kaylan Jablonski (21-14) pitched a complete six-inning game. She gave up nine hits and six runs. She also had three strikeouts.
Illinois' Emily Oestreich (15-8) pitched 7.0 inning. She was taken out for the seventh, but re-entered after the two homers. She gave up three hits and no runs. She also had five walks, one hit batter and one strikeout.
Nebraska loaded the bases with some help from Illinois in the second. Yocom drew a two-out walk and Metzler reached on an error. Edwards was then hit by a pitch, but a pop up got the Illini out of the jam. Illinois took a 1-0 lead in the bottom of the inning with a leadoff single, a bunt and another single.
In the fourth, the Illini extended its lead to 5-0. A walk, a single and a double – all with no outs- scored one and a sacrifice fly scored one more. With runners on second and third, Jablonski got the second out with a big strikeout. A single scored two more before a groundout ended the inning.
In the sixth, the Illini hit back-to-back singles and both runners moved over on a sacrifice bunt. A wild pitch brought one run in.
In the seventh, Edwards hit a leadoff homer to get the Huskers on the board and Otte followed, homering to cut the lead to 6-2. However, the Husker comeback attempt was cut short, as the Illini retired the next three batters to end the inning.
The series finale is tomorrow at noon. The game will be available on BTNPlus/FloSoftball, as well as Huskers.com (radio).