Huskers Start Preparations for Nittany Lions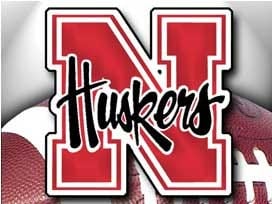 Posted by: Sports
The Nebraska football team started its week of preparation for Saturday's showdown against Penn State on Monday. The team practiced in jerseys and helmets for approximately 90 minutes, splitting time between the Hawks Championship Center and outside on the Ed and Joyanne Gass Practice Field.
Offensive Coordinator Tim Beck addressed the media after practice, and is expecting to see a much different Nittany Lion defense this year with a new coaching staff.
"They have changed up a lot." Beck said, "They play a much more aggressive style of defense, they do a lot of different things on defense. It is going to create a lot of challenges for us on offense."
As far as how Penn State has handled adversity this season due to the NCAA sanctions they received this offseason, Beck thinks Head Coach Bill O'Brien has done a terrific job so far coaching Penn State. "I think Coach O'Brien and his guys have a lot of character." Beck said, "All of their players show that, they are playing together for something."
Beck also said that he expects to see a lot of man-to-man defense Saturday from the Nittany Lion defense, led by senior linebacker Michael Mauti. Mauti is sixth in total tackles in the Big Ten with 83 total tackles this season, averaging 9.2 tackles a game.
With the emotional game that was played last year in State College, Beck believes that Penn State and Nebraska have a strong bond playing through that game, and will have many more great games in the future.
"You feel a little bit different about the game last year." Beck said, "Playing in a situation like that, as far teams and rivalries, it's a different type of rivalry."
Check back here at Huskers.com as the Nebraska football team continues to prepare for its Saturday showdown against the Penn State Nittany Lions. Kickoff between the Huskers and Nittany Lions will be locally televised on ABC and ESPN 2 at 2:30p.m.