Huskers Start Preparations for Wildcats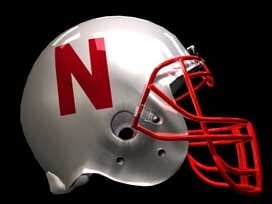 Posted by: Sports
The Nebraska football team practiced for two hours in full pads on the Ed and Joyanne Gass practice fields Monday afternoon, as the Huskers began preparations for Saturday's Legends Division showdown against the Northwestern Wildcats.
Offensive Coordinator Tim Beck addressed the media after practice. Beck said that the offense will have its work cut out for it on Saturday against the Wildcats defense. The Wildcats are second in the Big Ten and 22nd nationally against the run, allowing just 109.9 yards per game on the ground.
"They are a well-coached and very disciplined football team." Beck said, "They do a good job stopping the run, so we will have our hands full."
Beck also gave praise to Northwestern Head Coach Pat Fitzgerald on how he has built up Northwestern program. The Wildcats enter Saturday's game with a 6-1 record following a win at Minnesota on Saturday. With six wins, Northwestern is bowl-eligible for a fifth straight season.
"I think they love playing the game of football, and they are well coached like I said before."
Expect to see the Husker offense continue to run the ball this weekend and throughout the rest of the season, as Beck said, "We are a good running football team, not to say we aren't a good passing team. We are just trying to establish positive yards on first down."
Beck added that he thinks the team has responded well to the loss in the bye week. "I think that it has been good for the kids physically and mentally."
Senior wide receiver Tim Marlowe will return to the field this weekend after recovering from an injury suffered in the season opener against Southern Mississippi.