Huskers Start Preparations for Wisconsin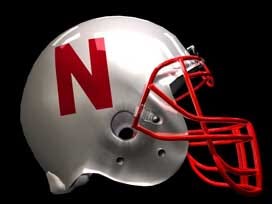 Posted by: Sports
The Nebraska football team started its week of preparation for Saturday's Big Ten Conference Championship showdown against the Wisconsin Badgers on Monday. The team practiced in jerseys and helmets for approximately 90 minutes, splitting time between the Hawks Championship Center and outside on the Ed and Joyanne Gass Practice Field.
Offensive Coordinator Tim Beck addressed the media after practice, and talked about what he and the team learned from the previous matchup against Wisconsin earlier this season.
"They are a well-coached football team," Beck said, "They are very disciplined, tough, and they don't make a lot of mistakes. You've got to beat them, that is how you win."
Beck also talked about the outlook for the center position for the Husker offensive line, due to starting center Justin Jackson's injury he suffered against Iowa. Sophomore Mark Pelini, and junior Lincoln native Cole Pensick will likely fill in for the injured Jackson Saturday night in Indianapolis.
"I feel good, those are guys that have gotten a lot of reps this season." Beck said, "Mark (Pelini) held his own in there and did some really nice things. Cole is a guy that has taken snaps in there before, and some at guard. I imagine we will play both of those guys in there."
With the game being played indoors at Lucas Oil Field in Indianapolis, Beck is excited to open up the playbook against the Badgers.
"Yeah it certainly helps, you don't want the weather to have any impact on the ball game on either side of the ball." Beck said, "I'm sure all parties feel good about that."
Beck also said that junior quarterback Taylor Martinez is one of the main reasons the Huskers finished the season on a 6-0 streak.
"He has probably been the biggest part of our success," Beck said, "He has done a great job of keeping our guys composed through the games, through some of the bad parts of the game."
Check back here at Huskers.com as the Nebraska football team continues to prepare for its Saturday showdown against the Wisconsin Badgers. Kickoff between the Huskers and Badgers will be nationally televised on Fox at 7 p.m.