Huskers Start Preparations for Wyoming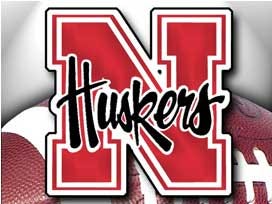 Posted By: Sports
The Nebraska football team started its game one preparations for Wyoming during a two and a half practice held inside the Hawks Center and outside at the Ed and Joyanne Gass Practice Fields in half pads Monday evening.
Offensive Coordinator Tim Beck met with media after practice, noting that he believes the team is ready to let the team bonding begin during the season, while also talking about the transition from fall camp to game one preparations.
"I think our guys have had a really competitive fall—and physical, and I think our guys are looking forward to having an opportunity to come together and bond." Beck said.
As for starting Wyoming preparations, Beck mentioned that the Huskers are already full speed ahead in game one preparations for the Cowboys.
"I think they (Wyoming) play really hard, and all indications is that they switched the team around, so we are preparing for everything." Beck said, "We want to make sure our guys go out there and play fast, and play hard."
Watch out for Wyoming's secondary, Beck believes that the Cowboys could wreak some havoc against the Husker high octane offense.
"I think that is where more of the veteran players are, you don't know much about some of the lineman or the linebackers." Beck said, "They play hard."
Today marked the first day of fall semester classes at Nebraska, and according to Coach Beck, he believes practice today was one of the best practices he has been a part of on the first day of classes.
"Actually (today) might be one of the better 'first day of school practices' I have ever been a part of, I have been other places and we wouldn't have practiced today, we would have practiced yesterday." Beck said, "It's such a crazy day, this first day, some of our guys handled themselves pretty well."
Nebraska will continue preparations Tuesday as the team moves closer to its season opener. NU will face Wyoming on Aug. 31 at 7 p.m. CST. The game will be broadcast nationally on the Big Ten Network. Check back here at Huskers.com for updates revolving around Husker football.