Huskers Start Spring Practice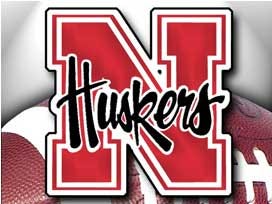 Posted By: Sports
Story Courtesy: Nebraska Athletics
Lincoln, Neb.- Saturday marked the start of a new chapter for the Nebraska football team, as the Huskers began its 2015 spring practice season under the guidance of new head coach Mike Riley. NU practiced outside at the Ed and Joyanne Gass practice fields, split into two groups each practicing for about an hour and 45 minutes.
According to Riley, the Huskers had a good first day of spring practice, and the two-group format seemed to work really well. Riley mentioned that all the players got a lot of one-on-one work with the coaches, especially including the depth-depleted linebacker corps.
"I liked it (practice format), I think that it will be good to look at the film, but my thought is as it was happening out there was everyone got a chance to practice," Riley said. "It is a pretty long sustained work for the coaches, as they stay through the day but I think for the players, their time is pretty concise, they basically went through special teams, an individual period, pass skeleton period and then a team period."
Riley added that what the team did during practice was about perfect for a first day.
"There was a lot of introductory stuff that I thought they handled well," he said. "I think we are getting a way better look at the players and they are getting a chance to get more coaching. We are going to try it again on Monday."
When it comes to what can be accomplished during the first day, Riley said that he just wanted to see a lot of enthusiasm from the players, something he said he saw.
"I like the enthusiasm for the work as much as anything, some of it looked like football from time to time," Riley said. "We will keep working on that part, but we had good enthusiasm for work, you also get a chance to confirm some of the abilities and maybe find something new out (on the players)."
As for players that stood out to Riley, coach said he liked what he saw from the wide receiver corps.
"I watched guys all day long, De'Mornay (Pierson-El) was a pretty good player, I liked the way he ran. I thought Westerkamp would have a good feel for things, and he did," he said. "I thought Tommy played well and the others played well too."
Nebraska returns to the practice field on Monday for its second workout of the spring.