Huskers steamroll Mountaineers in dual opener, 42-6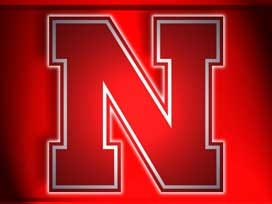 Posted By: Sports
Sports@klkntv.com
Courtesy: NU Media Relations
Lincoln, Neb. – The No. 7 Nebraska wrestling team (1-0) opened its dual season by winning eight matches en route to a 42-6 triumph over West Virginia at the Devaney Center on Friday night.Two-time All-American TJ Dudley (184), Collin Jensen (HWT) and Colton McCrystal (141) each earned pins against the Mountaineers. Dudley, the No. 4-ranked wrestler by InterMat, pinned Parker VonEgidy in 2:58. Jensen, the No. 15-ranked wrestler by InterMat, earned his fall in 2:43 against Bryson Begley. McCrystal, the 15th-ranked wrestler at 141 pounds, pinned Joe Wheeling in 4:07.
Three additional Huskers collected technical falls, while sophomore Dustin Williams (165) won by forfeit in the opening bout. No. 17 Micah Barnes (174) made quick work of Ty Millward in the following match, with a 20-4 win over the Mountaineer grappler.
No. 9 Tim Lambert (125) posted a 19-1 win over Devin Brown, and No. 8 Tyler Berger (157) defeated Dayton Garrett, 17-1, in the first period of the final match of the night.
Reigning All-American Eric Montoya won a 7-3 decision over Cory Stainbrook at 133 pounds.
The Huskers suffered losses at 197 and 149 pounds. No. 9 Jacob A. Smith defeated No. 6 Aaron Studebaker, 2-0, at 197 pounds, and the Mountaineers' Christian Monserrat took down Jordan Shearer, 9-7, at 149 pounds.
The Huskers travel to Wyoming to face the Cowboys on Sunday at 4:30 p.m. (CT). The dual will be streamed live on Flowrestling.org (subscription required).
#7 Nebraska 42, West Virginia 6
Friday, Nov. 18, 2016
Devaney Center (Lincoln, Neb.)
Attendance: 1,080
Results
165: Dustin Williams (NEB) by forfeit (NEB 6, WVU 0)
174: #17 Micah Barnes (NEB) tech fall Ty Millward (WVU), 20-4 (NEB 11, WVU 0)
184: #4 TJ Dudley (NEB) pin Parker VonEgidy (WVU), 2:58 (NEB 17, WVU 0)
197: #9 Jacob A. Smith (WVU) dec. #6 Aaron Studebaker (NEB), 2-0 (NEB 17, WVU 3)
HWT: #15 Collin Jensen (NEB) pin Bryson Begley (WVU), 2:43 (NEB 23, WVU 3)
125: #9 Tim Lambert (NEB) tech fall Devin Brown (WVU), 19-1 (NEB 28, WVU 3)
133: #4 Eric Montoya (NEB) dec. Cory Stainbrook (WVU), 7-3 (NEB 31, WVU 3)
141: #15 Colton McCrystal (NEB) pin Joe Wheeling (WVU), 4:07 (NEB 37, WVU 3)
149: Christian Monserrat (WVU) dec. Jordan Shearer (NEB), 9-7 (NEB 37, WVU 6)
157: #8 Tyler Berger (NEB) tech fall Dayton Garrett (WVU), 17-1 (NEB 42, WVU 6)