Huskers Sweep ASU Duals, Improve to 9-0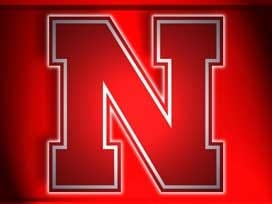 The No. 14 Nebraska wrestling team matched its best start in school history after sweeping two matches at the ASU Duals in Tempe, Ariz., on Thursday. The Huskers improved to 9-0 on the season by beating Boise State, 34-3, in their first dual, before shutting out host Arizona State, 42-0, in the last dual of the day. The losses dropped Boise State to 0-2 and Arizona State to 4-3 on the season.
Nebraska won 19 of the possible 20 matches between the two duals, while recording a total of 11 bonus-point victories, including seven major decisions and three pins. The win against Arizona State was Nebraska's first shutout since 2008 when they beat Augustana (S.D.), 50-0, while the 42 points was the most allowed by Sun Devil team in school history.
Senior Tucker Lane (Hwt) had one of the most impressive days of any Husker, defeating two nationally ranked opponents in No. 10 J.T. Felix (BSU) and No. 11 Levi Cooper (ASU). Lane cruised past Felix in his first match, 6-2, before taking down Cooper in overtime, 2-1, for his second victory over the Sun Devil wrestler this season. After swapping escape points in the second and third periods and a scoreless sudden-death period, No. 10 Lane was able to escape in the tiebreaker and held Cooper in the down position for 30 seconds to capture the victory.
True freshmen Jake Sueflohn (141) and James Green (157) continued their impressive first seasons by recording four bonus-point decisions between the two. No. 11 Sueflohn kicked off his day with a major decision victory over No. 16 John Strait (BSU), and pinned Nathan Hoffer (ASU) in 5:29 for his 15th win of the year. No. 13 Green did much of the same by beating No. 15 George Ivanov (BSU), 12-1, and Victor DeJesus, 16-5, for his second major decision of the day.
At 174 pounds, Tyler Koehn recorded NU's victory against Boise State by defeating Scott Bacon (BSU), 11-5, for 13th win of the year. In the dual against Arizona State, sophomore Caleb Kolb returned to the mat for the first time this season and did so in impressive fashion by taking down Jacob Graham, 18-6.
No. 5 Robert Kokesh (165) remained perfect in dual competition for NU by recording a major decision over Michael Cuthbertson (BSU), and pinning Derek Felton (ASU) in 2:16 for his seventh fall of the season. Kokesh now owns a 16-2 overall record, with 11 of those being bonus-point wins.
After a loss to Isaac Romero (BSU), sophomore Shawn Nagel (125) broke a six-dual losing streak by picking up his first pin of the season against Dalton Miller (ASU) in 1:26. No. 17 Ridge Kiley won two tight matches at 133 pounds, taking down Shawn Jones (BSU), 6-2, and Shane McGough (ASU), 6-1.
Redshirt freshman Brandon Wilbourn (149) won his fourth and fifth straight duals of the year to raise his season win total to nine. Wilbourn pushed past Steve Hernandez (BSU), 7-4, before dominating his second match of the day against Kyle McIntosh (ASU), 14-3.
No. 9 Josh Ihnen (184) closed out each of the duals with a victory. The Sheldon, Iowa, native won by medical forfeit over No. 12 Jake Swartz (BSU), before defeating Kevin Radford (ASU), 10-3.
The Huskers will return to action next Friday, Jan. 6, for their Big Ten home opener against the Ohio State Buckeyes at the NU Coliseum at 7 p.m. Friday's dual will be Military Appreciation Night at the NU Coliseum, with all active and retired military personnel admitted for free to the dual. Check back to Huskers.com for more information on the Nebraska wrestling team.
NU 34, BSU 3
Wells Fargo Center, Tempe, Ariz.
Dec. 29, 2011
Full Results
197- James Nakashima (NU) by major dec. over Derek Toney (BSU), 10-2 (NU 4, BSU 0)
Hwt- #10 Tucker Lane (NU) by dec. over #19 J.T. Felix (BSU), 6-2 (NU 7, BSU 0)
125- Isaac Romero (BSU) by dec. over Shawn Nagel (NU), 5-1 (NU 7, BSU 3)
133- #17 Ridge Kiley (NU) by dec. over Shawn Jones (BSU), 6-2 (NU 10, BSU 3)
141- #11 Jake Sueflohn (NU) by major dec. over #16 John Strait (BSU), 14-3 (NU 14, BSU 3)
149- Brandon Wilbourn (NU) by dec. over Steve Hernandez (BSU), 7-4 (NU 17, BSU 3)
157- #13 James Green (NU) by major dec. over #15 George Ivanov (BSU), 12-1 (NU 21, BSU 3)
165- #5 Robert Kokesh (NU) by major dec. over Michael Cuthbertson (BSU), 9-1 (NU 25, BSU 3)
174- Tyler Koehn (NU) by dec. over Scott Bacon (BSU), 11-5 (NU 28, BSU 3)
184- #9 Josh Ihnen (NU) by medical forfeit over #12 Jake Swartz (BSU) (NU 34, BSU 3)
NU 42, ASU 0
Wells Fargo Arena, Tempe, Ariz.
Dec. 29, 2011
Full Results
197- James Nakashima (NU) by dec. over Tommy Burriel, (ASU), 5-3 (NU 3, ASU 0)
Hwt- #10 Tucker Lane (NU) by dec. (TB1) over #11 Levi Cooper (ASU), 2-1 (NU 6, ASU 0)
125- Shawn Nagel (NU) by pin over Dalton Miller (ASU), 1:26 (NU 12, ASU 0)
133- #17 Ridge Kiley (NU) by dec. over Shane McGough (ASU), 6-1 (NU 15, ASU 0)
141- #11 Jake Sueflohn (NU) by pin over Nathan Hoffer (ASU), 5:29 (NU 21, ASU 0)
149- Brandon Wilbourn (NU) by major dec. over Kyle McIntosh (ASU), 14-3 (NU 25, ASU 0)
157- #13 James Green (NU) by major dec. over Victor DeJesus (ASU), 16-5 (NU 29, ASU)
165- #5 Robert Kokesh (NU) by pin over Derek Felton (ASU), 2:16 (NU 35, ASU 0)
174- Caleb Kolb (NU) by major dec. over Jacob Graham (ASU), 18-6 (NU 39, ASU 0)
184- #9 Josh Ihnen (NU) by dec. over Kevin Radford (ASU), 10-3 (NU 42, ASU 0)