Huskers Take Down Trojans, 63-51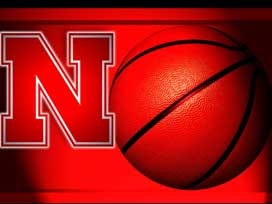 Posted by: Sports
Ray Gallegos had eight of his season-high 20 points in a decisive 19-2 spurt, as Nebraska improved to 7-1 on the season with an impressive 63-51 win over USC Monday night at the Devaney Center.
Gallegos, who posted his second straight 20-point night, electrified a season-high crowd of 10,045, scoring the Huskers' final eight points of the half, turning a 25-all tie into a 33-25 halftime lead into the break. Gallegos scored Nebraska's final 11 points of the half, including a trio of 3-pointers, to stake the Huskers a lead they would not relinquish.
Nebraska, which improved to 6-1 on the season, took control on the defensive end of the floor after the break, holding USC without a field goal for the first 7:14 of the second half and a span of 10 minutes dating to the final minutes of the first half, as the Huskers built a 17-point lead, at 44-27, after Dylan Talley's 3-pointer with 13:40 left.
The Huskers, whose 6-1 mark matches the best seven-game mark in 20 seasons, eventually pushed the lead to 20 points after Gallegos' career-best fifth 3-pointer of the evening, and cruised to a 12-point win.
Dylan Talley joined Gallegos in double figures with 14 points, while Brandon Ubel had nine points, seven rebound and a season-high four assists for the winners, who held USC (3-3) to 38 percent shooting.
USC trimmed the 20-point lead to 12 on several occasions, but Nebraska hit the shots they needed to extend the lead. The Trojans, who have dropped their last four meetings to Nebraska, got to within 57-45 with 5:03 left, but Gallegos and Talley would answer back with 3-pointers to push the lead back 63-45 with 3:48 left.
Early on, the it was a game of spurts, as Nebraska used a 7-0 run to take an 9-5 lead after a Ubel bucket, only to see USC reply with nine unanswered points to take a 16-14 lead after a James Blasczyk basket. Trailing 18-14, a David Rivers' 3-pointer sparked an 8-0 run, as the Huskers took a 22-18 lead after a Brandon Ubel basket.
J.T. Terrell led three Trojans in double figures with 14 points, while Bryon Wesley and Jio Fontan added 12 and 11 points, respectively.
Nebraska returns to action Thursday night when nationally ranked Creighton visits the Devaney Center. Tickets are going fast for the annual in-state matches and can be purchased at Huskers.com or by calling 800-8-BIGRED.
Postgame Notes
*-Nebraska improves to 6-1 on the season, the Huskers' best start since the 2008-09 season and the fourth time in the last decade Nebraska has opened with a 6-1 mark. The last time Nebraska started the season with a better seven-game record was in 1992-93 (7-0).
*-Ray Gallegos' 20 points matched his season and career high (also vs. Wake Forest on Nov. 27). His six 3-pointers were also a personal best, topping his four 3-points in four other games. Gallegos now has 23 3-pointers this season after making 21 in his first two seasons at Nebraska. Gallegos' 20-point game is the sixth by a Husker in 2012-12 (by four different players).
*-Nebraska's 11 3-pointers were a season high, as the Huskers' previous best was 10 against Tulane on Nov. 21
*-Nebraska held USC to a season-low 51 points (previous low was 59 vs. Texas) and USC became the third Husker opponent to shoot less than 40 percent from the floor
*-Brandon Ubel's four assists were a season high, as he had four in NU's six games before tonight.
Nebraska Head Coach Tim Miles Quotes
On what sparked NU's runs at the end of the first half and the beginning of the second
We threw passes to our teammates; completed passes. It was seven out of nine possessions of turnovers (that) were the only times we gave up the lead. Once we just got the ball moving a little bit, cutting and moving, and got the ball where it needed to be, in and out, we were okay.
On the play of junior guard Ray Gallegos
I'm proud of Ray. He's worked so hard and (USC guard Jio) Fontan was all over him. That kid is quick and didn't give him very many looks in general, and then good looks. Ray, every time he got one, it felt like he made them pay. He's worked really hard and deserves to have this kind of success.
On how NU adjusted at the post position
We went smaller because of foul trouble, really. It wasn't the intent of, 'Oh, I think we've got them on something, let's go small.' And then I thought Brandon did a really nice job—he had four assists—of being a creator. Benny (Parker) knocked his head earlier in the week and wasn't quite himself; sprained a foot or an ankle in there, I don't know what it was, and so he was playing at about 70-75 percent. Somebody kind of had to be a creator, and Dylan was kind of having a tough night. I thought Brandon did a nice job getting out on the perimeter and making plays off the drive.
On NU's shooting from the three-point line vs. in the paint
I think their length—and their ball pressure, they're so quick—it's hard to get it in there. There's a lot of ways to take away a post presence: length, athleticism is certainly one of them, and then speed on the perimeter, getting you out of a spot to throw it in there will affect you, too. I thought we turned it over a lot trying to get it inside; finally we just kind of went to plan B a little bit, and Plan B worked out right.
On Nebraska's defensive play
I thought it was solid. I thought that there was a point in the second half that we kind of let up. We got the lead, they went triangle-and-two, they went zone, and we were able to keep the lead. And then it was like, 'Oh, we got 'em.' You've got to run out of time. Just play, play, and then look up and say, 'Oh, there's only two minutes left.' But we start scoreboard-watching a little bit. That's human nature, but you can't play like that. Just keep attacking. It was just when we got off the attack.
On his thoughts on what NU has coming up
Just going out and trying to win every possible game. The next one's Creighton, and we know that's an important game with the state rivalry. We know they're nationally ranked; they've got a great team. The team of a lifetime, when you look at all the pieces of the puzzle they have: Greg (McDermott)'s a great coach, Doug (McDermott)'s a great player, but there's plenty of pieces to go around, too. We're just trying to find a way to win every game. Tonight I'll go to work and talk about how to try and figure out how to beat Creighton.
Dylan Talley
On the run at the end of the first half
"We just kept grinding at it. When the offense wasn't clicking, we just wanted to focus on getting stops. Ray (Gallegos) was quiet for the first half of the first half, but he came alive at the end of the first half when we needed him. Then we'd just roll his way."
On his last-minute shot to beat the shot clock with 3:48 left in the game
"That was just lucky. I heard everyone counting down. I just stepped back and I threw it up."
On the team's confidence
"The confidence is building. Everyone's starting to play better Andre (Almeida)'s playing better, David (Rivers) came out and gave us great energy today. Obviously, Ray's been shooting the ball off the charts the past few games. We're just starting to click a lot better than we did before. We just keep playing tough defense and we're just going to keep trying to get better."
On USC's defense
"They played tough defense. We've got to do a better job, especially myself, of being ball tough. Just because people keep pressuring us is not a reason for us to turn the ball over. They did pressure hard and did call some bad things that happened, but we got it together."
On if the team has exceeded expectations so far
"Yeah, from the things I was reading before the season, I would say we have. But we believe in ourselves. We got up at 6 in the morning every morning over the summer and worked hard for positive results. We don't expect them. We just go out and play hard and see what happens."
Ray Gallegos
On how he felt
"I started out slow, but just like last game, my teammates just told me to keep being aggressive and it'll come. That's what I keep trying to do."
On being able to contribute
"It feels good because Brandon, Dylan and Andre, they're all key parts to this team and they do a lot of the scoring. I was just coming off of a redshirt year and working hard. I just thought I'd come into this year being aggressive. So far, it's just playing out real good."
Nebraska Forward Brandon Ubel
On Gallegos in the first half
"He started out a little slow, but he was letting the game come to him. He got a couple open shots early, knocked 'em down. Then he had the hot hands, so every time I penetrated, I know I was looking for him. Everybody kind of had that same mentality to just ride the hot hand as long as it was going. It went for quite some time, so that was good. I was looking for him just about every time I went in there."
USC Coach Kevin O'Neill
Opening Statement
"Obviously Nebraska shot the ball very well. It is our job to make them miss. What Ray Gallegos did at the end of the first half was probably the difference of the game; it stretched it out. We were up four I think late in the first half and then he went on that tirade of shots that gave them a good boost. (Nebraska is) playing good basketball and (they) have veteran guys. They are playing well together. I commend Nebraska; they deserved to win the game."
On shooting during the game
"We haven't been making shots all year. We have fewer turnovers than our opponents, more rebounds; we just haven't been shooting the ball well. We are having trouble manufacturing points in the post, so when you do that they start moving up on your guys; we just aren't scoring the ball."
On Ray Gallegos
"He was the difference in the game. He made big time shots and really got them going at the end of the first half and continued in the second half. Any time you shoot 11-17 from the three-point line, you are going to be difficult to beat."