Huskers Take on Texas A&M in NCAA 2nd Round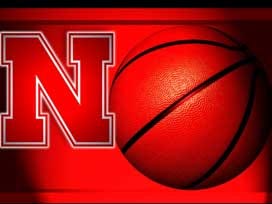 Posted by: Sports
Huskers Advance to NCAA Second Round to Take on Texas A&M
No. 24 Nebraska battles a familiar foe in the second round of the NCAA Tournament, when the Huskers take on No. 9 Texas A&M on Monday in College Station, Texas.
Tip-off between the No. 6 seed Huskers (24-8, 12-4 Big Ten) and No. 3 seed Aggies (25-9, 11-5 SEC) at Reed Arena is set for 8:30 p.m., with Carter Blackburn and Maria Taylor on the call for ESPN2.
The Husker Sports Network will provide a live radio broadcast of the game with Matt Coatney and Jeff Griesch describing the action, including flagships B107.3 FM in Lincoln, 93.3 FM-KFFF in Omaha and 880 AM-KRVN in Lexington. A free live audio stream will be available on Huskers.com.
The Huskers, who have won 12 of their last 14 games, advanced to the second round for the third time in the last six years with a 73-59 victory over No. 11 seed Chattanooga on Saturday. Two-time first-team All-Big Ten forward Jordan Hooper led the Huskers with 21 points and 12 rebounds in the victory. The 6-2 forward from Alliance, Neb., notched her ninth double-double of the year, scoring 18 points and grabbing six rebounds in the second half. Two-time All-Big Ten point guard Lindsey Moore added 13 points and seven assists, as NU overcame a nine-point deficit (47-38) midway through the second half.
Texas A&M registered its fourth straight win with a 71-45 run past Wichita State. The Aggies trailed the Shockers 20-19 late in the first half before taking a double-digit lead to the locker room at halftime and running to a comfortable win. Kristi Bellock led three Aggies in double figures with 18 points, while Courtney Williams and Kelsey Bone each contributed double figures.
The Huskers own a 14-9 edge in the all-time series with Texas A&M, including a 10-8 mark as Big 12 Conference foes (1996-97-2010-11). A&M won the last meeting, 84-49, in NU's last Big 12 regular-season game on March 3, 2011 at Reed Arena. That Aggie team went on to win the 2011 NCAA title.
Nebraska's NCAA Tournament Facts & Figures
Nebraska is making its 11th NCAA Tournament appearance (1988, 1993, 1996, 1998, 1999, 2000, 2007, 2008, 2010, 2012, 2013).
NU has advanced to the NCAA second round in 1993, 1998, 2008, 2010 and 2013.
NU improved to 6-10 all-time in the NCAA Tournament with its win over Chattanooga on Saturday. The Huskers are 3-2 in the tournament since 2010 and 4-4 under Coach Connie Yori in five appearances.
The Huskers advanced to the 2010 NCAA Sweet Sixteen (No. 1 seed Midwest Regional/Minneapolis)
Nebraska Coach Connie Yori is 5-6 all-time in the NCAA Tournament, including 4-4 at Nebraska. She went 1-2 as Creighton's head coach during NCAA Tournament trips in 1993 (1-1) and 2002 (0-1).
Yori was the 2013 Big Ten Coach of the Year. She was the 2010 Big 12 Coach of the Year and the 2002 Missouri Valley Conference Coach of the Year. She was also the WBCA, Kay Yow, Naismith, AP and USWBA National Coach of the Year in 2010.
Nebraska is one of six Big Ten teams in the 2013 NCAA Tournament (Nebraska, Penn State, Purdue, Michigan, Michigan State, Iowa).
The Huskers own a 9-7 record against the 2013 NCAA Tournament field, including wins over Michigan State, Michigan, Iowa (3), Florida State, South Florida, Oral Roberts and Chattanooga. NU suffered losses to Penn State (2), Purdue (2), Maryland, Creighton and South Dakota State.
Nebraska entered the NCAA Tournament as the No. 16 RPI team in the nation according to the NCAA, with the No. 12 Strength of Schedule nationally, according to RealTimeRPI.com.
The Big Ten is the nation's No. 2 RPI conference, trailing only the Big 12. The SEC ranked third.
Nebraska is 19-8 against NCAA Top 125 RPI teams.
Nebraska is one of 25 teams in the 64-team NCAA Tournament field with a perfect 100 percent graduation rate. NU has had a 100 percent grad rate in each of NU's five tournament appearances under Coach Connie Yori.
What to Watch for the Huskers
A win for Nebraska over Texas A&M would put the Huskers in the second NCAA Sweet Sixteen in school history (2010). A victory would also give the Huskers their first-ever NCAA Tournament win on their opponent's home court.
NU is 0-4 all-time in the Big Dance in true road games, including losses at USC in 1988 and 1993, at Old Dominion (1998) and at Maryland (2007). The Huskers are 0-3 in second-round NCAA Tournament road games (USC-2, ODU, Maryland).
A win would advance Nebraska to the NCAA Norfolk (Va.) Regional. The Huskers have not played in Norfolk, Va., since losing to Old Dominion in the NCAA second round in 1998.
A win would increase Nebraska's season victory total to 25 – the second-highest mark in school history trailing only 32 wins in 2009-10. The Huskers have recorded the three-highest win totals in school history (32, 2009-10; 24, 2011-12; 24, 2012-13) in the last four seasons.
Jordan Hooper enters the Texas A&M game needing eight boards to become the first junior in Nebraska history to reach 1,600 points and 800 career rebounds. Hooper enters the game with 1,658 points and 792 rebounds.
Hooper, who had 12 rebounds in NU's NCAA first-round win over Chattanooga, needs 12 rebounds to catch Anna DeForge (1995-98) at No. 5 on Nebraska's career rebounding list with 804.
Hooper, who hit four three-pointers in the win over Chattanooga, needs two three-pointers to become just the fifth player in Nebraska history to hit 80 threes in a season. She needs three threes to catch Kiera Hardy in fourth (81, 2005-06) and four triples to match Yvonne Turner in third (82, 2009-10) on the NU single-season list.
Lindsey Moore needs 13 assists to tie Meggan Yedsena atop Nebraska's career assist list. After recording seven assists in the first-round win over UTC, Moore enters the Texas A&M game with 683 career assists. Yedsena owns the school record with 696.
Moore needs four assists to match her season total from 2010-11 (183) for fifth on NU's single-season list.
Freshman Rachel Theriot needs four assists to reach 100 for the season. She would join Moore in becoming the first Husker duo to record 100 or more assists in the same season since LaToya Howell (159) and Kiera Hardy (101) accomplished the feat in 2005-06. It would be the eighth time in Husker history that two or more players recorded 100 or more assists in the same season for NU, but just the second time in the past 15 years.
Moore will move to No. 3 on Nebraska's career games played list (131) against Texas A&M, trailing only Janet Smith (136, 1979-82) and Kaitlyn Burke (134, 2008-12).
Moore needs one three-pointer against Texas A&M to reach 50 on the season, tying for 10th on the Husker single-season list.
Nebraska NCAA Tournament First-Round Notes
Jordan Hooper's 21 points marked Nebraska's 11th individual 20-point scoring performance all-time in NCAA Tournament play.
Hooper's 12 rebounds tied for the sixth-best mark on the boards by a Husker in the NCAA Tournament.
Hooper's four threes against UTC tied for the second-most threes in an NCAA Tournament game by a Husker, matching the four hit by fellow Alliance, Neb., native Amy Stephens against USC in 1988. Yvonne Turner set the NU single-game NCAA Tournament record with five threes vs. Maryland in 2008.
Lindsey Moore's seven assists against Chattanooga tied for the second most all-time by a Husker in the NCAA Tournament, trailing only Moore's 11 against UCLA in the NCAA second round in 2010.
Moore scored 13 points against Chattanooga to increase her career NCAA Tournament scoring total to 54 points with four double-figure scoring efforts in five games. She needs one point to move to fifth, three points to climb to fourth and 10 points to catch Dominique Kelley in third on NU's career NCAA Tournament scoring list at 64. Kelsey Griffin owns Nebraska's NCAA Tournament scoring record with 101 points in six tournament games.
Nebraska committed just six fouls in the NCAA first-round win over Chattanooga, tying for the second-fewest fouls in school history. It also marked the sixth time this season that NU had been whistled for single-digit fouls, including a school-record five against Ohio State on Feb. 14 and six at Michigan on Feb. 21. It marked the fourth time in the last nine games that Nebraska has been assessed nine fouls or less.
Scouting the Texas A&M Aggies (25-9, 11-5 SEC)
Coach Gary Blair leads his SEC Tournament champion Texas A&M squad to the NCAA Tournament second round for the seventh straight year. The Aggies, who are ranked No. 9 nationally by the Associated Press and 11th by USA Today, opened the 2013 NCAA Tournament with a 71-45 first-round win over Missouri Valley Conference champion Wichita State at Reed Arena in College Station on Saturday.
Last season, the Aggies advanced to the NCAA Sweet 16 with two wins on their homecourt at Reed Arena, after winning the 2011 NCAA title.
Texas A&M ran to a 3-0 record in its first SEC Tournament, notching impressive wins over top-20 SEC foes South Carolina (61-52), Tennessee (66-62) and Kentucky (75-67) at the Arena at Gwinnett Center in Duluth, Ga., March 8-10.
The Aggies, who enter the NCAA Tournament with a 25-9 overall record, went 11-5 in SEC regular-season play, suffering four losses in their final five SEC regular-season games. All four of those losses came to SEC foes in the NCAA Tournament, including Kentucky, Tennessee, Vanderbilt and LSU. In fact, every loss for the Aggies this season came to a NCAA Tournament team, as A&M opened the year 0-3 with losses to Louisville, Penn State and Connecticut. The Aggies followed with eight straight wins before falling to Notre Dame. Overall, Texas A&M is 10-9 against NCAA Tournament teams this season.
Texas A&M is led on the court by All-SEC center Kelsey Bone. The 6-4 junior is averaging 16.7 points and 9.4 rebounds as an All-America candidate this season. Bone, who scored all 10 of her points in the second half against Wichita State, leads a balanced Aggie attack that also features 6-1 senior guard Kristi Bellock (10.4 ppg, 7.4 rpg), who led A&M with 18 points and six rebounds in the NCAA first-round win over Wichita State. Senior Adrienne Pratcher, a 5-7 point guard, has added 9.1 points, 2.5 rebounds and 4.4 assists. Pratcher leads A&M with 41 three-pointers, while shooting 39.8 percent on the season.
In addition to the experience provided by Bone, Bellock and Pratcher, Texas A&M features several talented young freshmen, led by Courtney Walker. The 5-8 starting guard is averaging 10.6 points and 4.2 rebounds. Fellow freshman starter Courtney Williams, a 6-1 wing, has added 5.9 points and 2.7 boards per game, including 11 points, six rebounds and four assists Saturday against Wichita State. A third freshman, 5-11 guard Peyton Little, has pitched in 4.6 points and 1.2 boards off the bench, while ranking second on the team with 25 threes.
A fourth freshman, 6-7 center Rachel Mitchell (1.3 ppg, 1.2 rpg) sees action among A&M's top 10 players, behind Karla Gilbert. The 6-5 junior center averages 5.1 points and 3.3 boards spelling Bone off the bench. Sophomore guards Jordan Jones (2.8 ppg, 1.4 rpg) and Tori Scott (2.7 ppg, 1.8 rpg) round out the Aggie regulars.
Texas A&M is an efficient offensive team that shoots 45.7 percent from the field, including 35.0 percent from three-point range. The Aggies do not shoot a lot of threes, averaging fewer than 10 long-range attempts per contest. In fact, with 309 attempts on the year, A&M has attempted fewer threes than Nebraska attempted in Big Ten regular-season games only (323). The Aggies are a 68.2 percent free throw shooting team. A&M owns a plus-5.0 team rebounding margin, while averaging 70.1 points per game. A&M is a solid defensive unit, surrendering just 57.3 points per contest, while holding opponents to just 37.6 percent shooting on the year. Aggie foes are shooting just 28.1 percent from three-point range.