Huskers take second at Woody Greeno/Dirksen Invite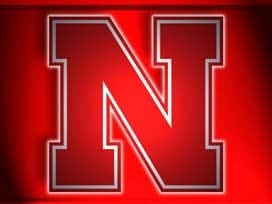 Posted By:
Sports@klkntv.com
Courtesy: NU Media Relations
LINCOLN, Neb. – The Nebraska cross country teams co-hosted the 27th annual Woody Greeno/Jay Dirksen Invitational along with Nebraska Wesleyan on Saturday morning at Pioneers Park.
Both the Nebraska women and men earned second-place finishes in the Division I races. The women scored 47 points in their 6K race to finish behind South Dakota (32). Their score was 23 points better than last season. The men finished with 54 points in their 8K race behind only Air Force (24).
The seniors led the Husker men. Patrick Letz paced the Huskers with a ninth-place finish with a time of 26:02.6. Jacob Olson, who won the Augustana Twilight University Division two weeks ago, was 12th at 26:14.2.
Nebraska Head Coach David Harris was impressed with Letz's performance.
"Pat Letz led our team for the first time ever. He's never been No. 1 for us," Harris said. "That was a great run for him. He was the one guy who I thought really stepped up and ran really well today."
Letz was pleased with his race but hopes the team can continue striving to do better.
"I feel like it was one of those races where I just kept pushing, kept trying to move and kept working," Letz said. "I was trying to take it out controlled so I didn't die at the end, and I think it worked pretty well. I was running with my teammates for the first half of the race and I was hoping we could all run together for the whole race. Individually, it was a pretty good race, but as a team I'm hoping we can run as a better pack next time."
Junior Austin Post was 30th with a time of 26:50.1, while Wyatt McGuire was 36th at 26:58.1. Trent Classen was the Huskers' fifth runner to cross the line, finishing 40th in 27:09.6.
"We just got too spread out. We were packed up going down the hill and when they came up the hill, we were all spread out," Harris said. "They all train together, they know each other, they train every step of the way so they should be able to race with each other. And we've got some injuries occurring right now. We've gone through our toughest training period in the last two weeks and sometimes when you do that you're training on a fine line. But we have to train hard if we're going to get better as a team."
For the women, Katrina Santiago was the top finisher, coming in ninth with a time of 22:45.0. Freshman Lillian Markusch was one spot behind her in 10th at 22:49.0, and fellow freshman Sarah Conlon was 11th in 22:53.2. Those two led a group of five freshmen who finished among the Huskers' top-eight runners.
"On the women's side, we haven't put it together yet, that's for sure," Harris said. "But I'm really pleased with the freshman. They are making a difference in our program, and we had five freshman in our top eight. That's fantastic, and they're going to get better and better."
Anna Peer, a 14th-place finisher at the 2014 Big Ten Championships, was the Huskers' fourth finisher in her first race back after a year-long injury recovery. She stopped the clock at 22:55.9 to place 15th. Nicole Colonna placed 20th in 23:14.1.
"It was good to see Anna running. She hadn't run a race in a whole year, so it was good to see her out there," Harris said. "She'll be better. I held her back today. I didn't let her go with the team at the first. She just had a little bit of an injury over the last 1,000 (kilometers), and that was hard."
The Huskers compete at the Notre Dame Invitational on Friday, Sept. 30 in South Bend, Ind.