Huskers take Wildcats down to wire in Big Ten opener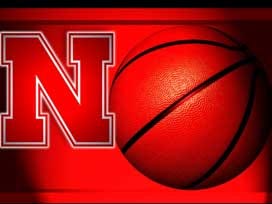 Posted by: Sports
Sports@klkntv.com
Courtesy: NU Media Relations
Lincoln – Jessica Shepard notched her seventh double-double of the season with 17 points and 15 rebounds, while freshman Hannah Whitish scored a career-high 12 points in her first career start, but it wasn't enough to prevent Northwestern from escaping with a 62-58 women's basketball win over Nebraska at Pinnacle Bank Arena on Wednesday night.
Whitish, who started in place of injured senior guard Esther Ramacieri, scored five first-quarter points and hit a pair of threes in the game to outscore Northwestern senior point guard Ashley Deary, 12-11, on the night. Whitish added four assists and committed just one turnover in front of Deary, who needs just three steals to become the Big Ten's all-time steals leader. Deary went without a steal for the first time in six career games against the Huskers, which included head-to-head matchups with All-America Husker point guards Lindsey Moore and Rachel Theriot. Entering the night, Deary had 17 steals in five games against the Big Red.
While Whitish committed just one turnover, Deary committed four turnovers to go along with her six assists. Fellow Husker freshman Nicea Eliely played a major role in keeping Deary under control. The 6-1 wing guarded the 5-4 Deary for most of the night, recording a pair of steals and two first-quarter blocks against Deary. Eliely finished with seven points, seven rebounds and five assists to go along with her defensive effort.
Although Nebraska slipped to 4-9 on the season and 0-1 in the Big Ten, the 4,669 fans in attendance at Pinnacle Bank Arena erupted after the Big Red forced a shot-clock violation on the Wildcats with 5:22 left. That defensive stand came after Nebraska had narrowed the margin to 58-53 on a post move from sophomore Darrien Washington against Northwestern All-American Nia Coffey.
On Northwestern's next possession, the Huskers forced a travel by Coffey, and Whitish responded with a layup with 3:57 left to trim the Husker deficit to 58-55 to cap a 6-0 Husker run after falling behind 58-49 with 6:46 left. Nebraska forced turnovers on the next two Wildcat possessions but could not capitalize offensively.
Northwestern hit four consecutive free throws from Deary and Christen Inman in the final 20 seconds to seal the win and improve to 12-2 on the year and 1-0 in the Big Ten. Nebraska held the Wildcats, who had four career 1,000-point scorers on the floor for a majority of the final 6:46, without a field goal for that entire stretch. Nebraska's gritty effort drew a standing ovation from the Husker fans in attendance at the end of the game, after Emily Wood hit a three in the corner with 0.8 seconds left to keep up the Husker fight.
Coffey led all scorers with 22 points, including a pair of three-point plays early in the fourth quarter to help Northwestern extend a four-point lead at the end of the third quarter to nine points in the fourth. Freshman Abi Scheid added nine points, including a key third-quarter three to tie the game at 44 and spark a 7-0 Wildcat run to end the quarter. Inman and fellow senior Lauren Douglas, who scored the final four points of the third quarter, each added eight points for the Cats.
Shepard scored all 17 of her points for the Huskers in the second and third quarters. She added 15 big rebounds for her 17th career double-double. Jasmine Cincore added eight points, while senior Allie Havers contributed six points and seven rebounds. Freshman Rylie Cascio Jensen added a big three-pointer late in the third quarter to put the Huskers up 44-41 with 4:31 left, before the Wildcats closed the quarter on a 7-0 run.
In an evenly played game, Nebraska hit 23-of-60 shots from the floor (.383), including 5-of-20 threes and 7-of-12 free throws. Northwestern hit 24-of-59 shots (.407), including 5-of-19 threes, while hitting 9-of-16 free throws. the Cats were 5-of-12 at the line before going 4-for-4 in the closing seconds. Nebraska outrebounded Northwestern 42-36, but lost the turnover battle 17-14.
Nebraska led the Wildcats 16-14 after one quarter, as Cincore and Whitish led the Big Red with five points apiece while Havers added four first-quarter points.
The Huskers jumped to a 12-5 lead before Coffey caught fire for the Wildcats. The senior All-American scored 10 of Northwestern's 14 first-quarter points on the strength of a trio of three-pointers including back-to-back threes in the final 1:05.
Northwestern battled back to take a 32-30 halftime lead despite Coffey heading to the bench with two fouls midway through the second period. The Wildcats found further foul trouble as starting center Oceana Hamilton picked up her third foul with just under 30 seconds left in the half.
Shepard scored all 11 of her first-half points in the second quarter, but Eliely was the only other Husker to hit a field goal in the second quarter.
Nebraska hit 41.4 percent (12-29) of its first-half shots, but just 1-of-8 threes, while also going just 5-for-10 at the free throw line. The Huskers won the first-half glass 22-21, but lost the turnover battle 8-6. Shepard finished with 11 points and eight rebounds in the half, while Cincore added six points. Eliely contributed four points, four rebounds, three assists, two blocks and two steals.
Northwestern hit just 33.3 percent (13-36) of its first-half shots, but knocked down 4-of-12 threes with Coffey going 4-of-7 from beyond the arc. The Wildcats went just 2-for-4 at the free throw line. Coffey led all first-half scorers with 15 points while adding six rebounds. Deary pitched in seven points.
The Big Red open Big Ten road play on Saturday by traveling to Iowa. Tip-off between the Huskers and Hawkeyes on New Year's Eve at Carver-Hawkeye Arena in Iowa City is set for 2 p.m. Iowa lost its Big Ten opener at Illinois on Wednesday.