Huskers Tally Three Top-10 Finishers at NCAA Event Finals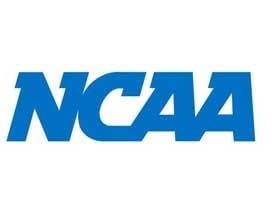 The Nebraska women's gymnastics team completed its season Sunday afternoon at the individual event finals of the 2012 NCAA Women's Gymnastics Championships in Duluth, Ga. The Huskers captured three top-10 finishes on three separate events, including a pair of sixth-place finishes for Janelle Giblin on vault and Jessie DeZiel on floor. Emily Wong finished in 10th place on the beam.
DeZiel capped off an amazing true freshman season by posting a 9.90 in the last routine of the competition at the Gwinnett Center. The first-team All-American in the all-around and floor had one of the most decorated debut seasons in Nebraska history. The Rogers, Minn., native was the Big Ten Freshman of the Year and won six all-around titles. DeZiel finished 11th overall in the all-around standings at the NCAA Championships.
Giblin had a near-perfect first vault which resulted in a 9.875 and scored a 9.65 in her second attempt, which was good enough for sixth place and an average of 9.7625. The first-team All-American had a brilliant season and was ranked inside the top five nationally for much of the 2012 season on vault and bars.
Wong scored a 9.825 on her beam routine and finished the in tenth place on the event to give the Huskers three top-10 finishers. The sophomore All-American was one of the top beam performers in the country and was the NCAA Salt Lake City Regional beam champion.
As a team, the Huskers finished the year with a 24-7 overall record after finishing in fifth place of the first semifinal on Friday, posting a 196.625. The Huskers will now conclude their season with their annual end of the year banquet on Saturday, April 28. Continue to check back to Huskers.com for a full review of the Huskers' 2012 campaign.
Vault
1. Kytra Hunter, University of Florida, 9.8750
2. Diandra Milliner, University of Alabama, 9.8250
3. Kat Ding, University of Georgia, 9.8125
4. Marissa Gutierrez, University of Alabama, 9.8063
5. Marissa King, University of Florida, 9.7875
6. Janelle Giblin, University of Nebraska, 9.7625
7. Lindsey Cheek, University of Georgia, 9.7313
7. Rheagan Courville, Louisiana State University, 9.7313
9. Kailah Delaney, University of Utah, 9.7000
10. Georgia Dabritz, University of Utah, 8.7938
Beam
1. Geralen Stack-Eaton, University of Alabama, 9.9375
2. Megan Ferguson, University of Oklahoma, 9.9250
3. Katie Matusik, University of Arizona, 9.8875
4. Ivana Hong, Stanford University, 9.8750
4. Amanda Spinner, Stanford University, 9.8750
6. Katherine Grable, University of Arkansas, 9.8625
7. Ashley Priess, University of Alabama, 9.8500
7. Samantha Peszek, University of California Los Angeles, 9.8500
7. Sara Stone, University of Oklahoma, 9.8500
10. Emily Wong, University of Nebraska, 9.8250
11. Elyse Hopfner-Hibbs, University of California Los Angeles, 9.7750
12. Jaime Pisani, University of Arkansas, 9.6875

Floor
1. Kat Ding, University of Georgia, 9.9500
2. Geralen Stack-Eaton, University of Alabama, 9.9375
2. Elyse Hopfner-Hibbs, University of California Los Angeles, 9.9375
4. Kytra Hunter, University of Florida, 9.9250
4. Melanie Jones, Oregon State University, 9.9250
6. Vanessa Zamarripa, University of California Los Angeles, 9.9000
6. Ashanee Dickerson, University of Florida, 9.9000
6. Jessie DeZiel, University of Nebraska, 9.9000
9. Jaime Pisani, University of Arkansas, 9.8625
9. Megan Ferguson, University of Oklahoma, 9.8625
11. Rachel Updike, University of Missouri, 8.4375