Huskers to be tested by UCLA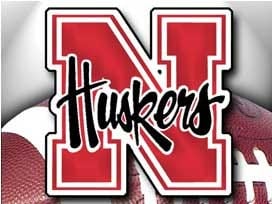 Posted By: Sports
The Nebraska football team continued preparations for UCLA Tuesday afternoon with a practice that lasted just over two hours in full pads inside the Hawks Championship Center. Defensive Coordinator John Papuchis met with media afterward to discuss some of the threats that UCLA's offense will pose to the Husker defense.
"I think they are explosive. Obviously, they had 650 yards of offense and scored a lot of points in a hurry," Papuchis said. "Their skill guys are explosive and athletic, and they are pretty solid up front. We know we have a tough task going there, but we are preparing well for it."
UCLA's offensive success in its 49-24 win against Rice in Week 1 hinged on a read-option attack, and Papuchis addressed the keys to slowing down the UCLA offense.
"Any time you play any version of an option-style offense, discipline and taking care of your job are the keys," Papuchis said. "That's obviously the emphasis this week; making sure that each guy is taking care of his responsibility."
Nebraska will also be preparing for UCLA quarterback Brett Hundley, who completed 21-of-28 passes for 202 yards and two scores in his college debut
"It's going to be a much better challenge for our secondary," Papuchis said. "Southern Miss didn't really stress our back end very much, so this week will be a much better evaluation of where we are at in terms of our secondary."
One of the toughest matchups for Nebraska's secondary might be 6'7″ senior tight end Joseph Fauria, who had six touchdown receptions in 2011. The Mackey Award candidate had 39 catches in 2011, and added three grabs for 53 yards and a TD against Rice.
Although the main focus on Saturday will be the game, Coach Papuchis also addressed the impact the game might have on recruiting, as Nebraska features eight players from the state of California.
"There are some key targets in our recruiting that are from California, some guys that are committed and some guys that aren't. Getting out there and getting some exposure and hopefully playing pretty well will be good for us," Papuchis said.
Check back at Huskers.com for updates on the Nebraska football team as it prepares for Saturday evening's matchup at UCLA. The game will be nationally televised on Fox at 6:30 p.m. (Central)