Huskers To Wear Throwback Jerseys Sunday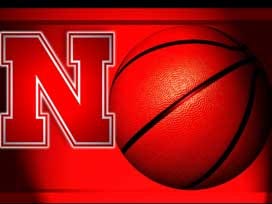 Posted By: Sports
Story and Photo Courtesy: Nebraska Athletics
Lincoln – Nebraska's jerseys for Sunday's game with Iowa will have a distinctive 1950s feel, as the Huskers will wear throwbacks from the 1954-55 season as part of Legends Weekend.
The throwback jersey has become a popular tradition for Legends Weekend, as the two previous Legends Weekend throwback jerseys honored teams from the 1976-77 (first year of the Devaney Center) and 1911-12 (first conference title) seasons.
Sunday's jersey, created by adidas, are replicas of the 1954-55 jerseys, which was Jerry Bush's first Husker team. The jersey top is white with red letters and numbers, while the shorts also include the logo on the side of the left leg and the jersey number on the side of the right leg. In addition, the Huskers will also have a special white warmup top similar to the sweatshirts the team wore that season.
The 2014-15 season marks the 60th anniversary of Jerry Bush's first Husker team, and his family will be honored during halftime ceremonies. Stan Matzke, who served as one of the captains of the 1954-55 team will speak for the more than 50 players expected to be at Sunday's game. In all, players from eight decades are expected to be in town for the weekend's events.