Huskers Topple Bears in First Dual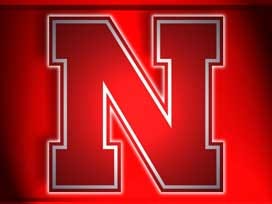 Posted by: Sports
The No. 9 Nebraska wrestling team won its first dual of the season on Saturday night over the Northern Colorado Bears, 28-9, at Greeley Central High School.
The Huskers move to 1-0 for the 2012-13 campaign and face No. 19 Wyoming on Sunday afternoon. Nebraska opened its season at the Warren Williamson/Daktronics Open on Sunday, Nov. 4, as the Huskers won eight weight divisions. Northern Colorado moves to 0-1 following the loss to Nebraska.
Freshman Eric Coufal made his first start as a Husker at 125 pounds, winning a 1-0 decision over Northern Colorado's Jesse Meis. After two scoreless periods, Coufal recorded an escape with 1:12 remaining in the third period and held on for the victory.
At 133 pounds, junior Shawn Nagel got the start for the Huskers following a 4-0 showing at the Daktronics Open. On Saturday night, Nagel recorded a 6-1 decision over Northern Colorado's Sam Bauer, giving the Huskers a 6-0 lead. Nagel recorded two takedowns in the first period before an escape in the second period.
The Huskers suffered their first loss at 141 pounds as the Bears' Nick Adams won an 8-3 decision over Nebraska's Ridge Kiley. Northern Colorado followed up that victory with another one at 149 pounds as Justin Gonzalez won a 3-1 decision over Nick Babcock.
Sophomore James Green won by technical fall over Northern Colorado's Nick Alspaugh at 157 pounds, 18-2, to put the Huskers up 11-6. At 165 pounds, Brandon Wilbourn won an 8-5 decision over Charlie McMartin to extend Nebraska's lead.
Sophomore Robert Kokesh (174) and senior Josh Ihnen (184) each won in convincing fashion, giving Nebraska a 25-6 lead. No. 8 Kokesh recorded his third pin of the season in just four matches, defeating Josh VanTine in 1:37. No. 6 Ihnen won by technical fall over Northern Colorado's Cody McAninch, 16-0.
Junior Caleb Kolb responded from his 0-2 showing at the Daktronics Open with a 4-2decision over Northern Colorado's Patrick Gomez at 197 pounds. At heavyweight, redshirt freshman Donny Longendyke lost by decision to Henry Chirino, 3-2.
The Huskers return to action on Sunday when they face No. 19 Wyoming in Laramie, Wyo., at 2 p.m.
Nov. 10, 2012
#9 Nebraska 28, Northern Colorado 9
Greeley Central High School, Greeley, Colo.
Attendance: 212
Results
125: Eric Coufal (NEB) by dec. over Jesse Meis (NC), 1-0 (NEB 3, NC 0)
133: Shawn Nagel (NEB) by dec. over Sam Bauer (NC), 6-1 (NEB 6, NC 0)
141: Nick Adams (NC) by dec. over Ridge Kiley (NEB), 8-3 (NEB 6, NC 3)
149: Justin Gonzales (NC) by dec. Nick Babcock (NEB), 3-1 (NEB 6, NC 6)
157: James Green (NEB) by tech. fall over Nick Alspaugh (NC), 18-2 (2:39) (NEB 11, NC 6)
165: Brandon Wilbourn (NEB) by dec. over Charlie McMartin (NC), 8-5 (NEB 14, NC 6)
174: Robert Kokesh (NEB) by fall over Josh VanTine (NC), 1:37 (NEB 20, NC 6)
184: Josh Ihnen (NEB) by tech. fall over Cody McAninch (NC), 16-0 (2:56) (NEB 25, NC 6)
197: Caleb Kolb (NEB) by dec. over Patrick Gomez (NC), 4-2 (NEB 28, NC 6)
HWT: Henry Chirino (NC) by dec. over Donny Longendyke (NEB), 3-2 (NEB 28, NC 9)