Huskers trounce Tar Heels, 30-6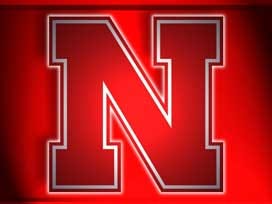 Posted By: Sports
Sports@klkntv.com
Courtesy: NU Media Relations
Chapel Hill, N.C. – The No. 7 Nebraska wrestling team (7-0) finished its weekend road trip with a 30-6 triumph over North Carolina at Carmichael Arena on Saturday afternoon.Senior Tim Lambert, ranked eighth at 125 pounds, opened the dual with a first-period pin over James Szymanski. The fall, which occurred in 1:50, was Lambert's fifth of the season.All-Americans Eric Montoya (133) and TJ Dudley (184) also produced bonus-point victories on Saturday. Montoya, ranked fourth at 133 pounds, won by major decision against Tyrone Klump in the second bout of the afternoon, 14-2. Dudley, ranked third at 184 pounds, won an 18-1 technical fall over Elijah Kerr-Brown in the eighth match of the day.Redshirt freshman Collin Purinton (149), No. 5 Tyler Berger (157) and Dustin Williams (165) strung together three consecutive Husker wins to help NU build a 19-3 advantage. Berger improved to 16-0 this season after his 3-1 win over Joey Moon on Saturday.
No. 8 Aaron Studebaker (197) and No. 17 Collin Jensen (HWT) each notched decisions to anchor the Nebraska victory. Studebaker registered a 3-1 decision over Danny Chaid in the penultimate match of the dual. Jensen won a 6-2 decision over Cory Daniel in the final bout against UNC.
North Carolina's only two wins of the day came from top-10 ranked Tar Heels, as No. 9 Joey Ward won at 141 pounds and eighth-ranked Ethan Ramos won at 174 pounds.
The Huskers return to action Dec. 29-30 at the Midlands Championships at Welsh-Ryan Arena in Evanston, Ill.
#7 Nebraska 30, North Carolina 6
Saturday, Dec. 10, 2016
Carmichael Arena (Chapel Hill, N.C.)
Results
125: #8 Tim Lambert (NEB) pin James Szymanski (UNC), 1:50 (NEB 6, UNC 0)
133: #4 Eric Montoya (NEB) major dec. Tyrone Klump (UNC), 14-2 (NEB 10, UNC 0)
141: #9 Joey Ward (UNC) dec. #11 Colton McCrystal (NEB), 4-2 (NEB 10, UNC 3)
149: Collin Purinton (NEB) dec. Troy Heilmann (UNC), 6-3 (NEB 13, UNC 3)
157: #5 Tyler Berger (NEB) dec. Joey Moon (UNC), 3-1 (NEB 16, UNC 3)
165: Dustin Williams (NEB) dec. Jack Clark (UNC), 5-2 (NEB 19, UNC 3)
174: #8 Ethan Ramos (UNC) dec. #20 Micah Barnes (NEB), 11-5 (NEB 19, UNC 6)
184: #3 TJ Dudley (NEB) tech fall Elijah Kerr-Brown (UNC), 18-1 (NEB 24, UNC 6)
197: #8 Aaron Studebaker (NEB) dec. Danny Chaid (UNC), 3-1 (NEB 27, UNC 6)
HWT: #17 Collin Jensen (NEB) dec. Cory Daniel (UNC), 6-2 (NEB 30, UNC 6)