Huskers upset No. 35 Wichita State, sweep Omaha to improve to 12-0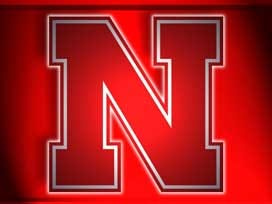 Posted By: Sports
Sports@klkntv.com
Courtesy: NU Media Relations
Lincoln – The Nebraska women's tennis team kept its winning streak alive and improved to 12-0 on the season with a 4-3 win over No. 35 Wichita State and a 7-0 win over Omaha on Sunday at the Sid and Hazel Dillon Tennis Center.
In Sunday's first match against Wichita State, the Huskers overcame a pair of losses to drop the doubles and rebounded with four singles victories to knock off the Shockers. Nebraska's Claire Reifeis and Hayley Haakenstad dropped a difficult 6-3 set against WSU's Tanaporn Thonsing and Ting-Ya Hsu at No. 3 doubles, before Huskers Mary Hanna and Paula Del Cueto Castillo lost 7-5 to Fatima Bizukova and Gabriela Porubin at the top doubles spot
Junior Katerina Matysova tied up the match with her quick 6-1, 6-1 sweep of Wichita State's Marta Bellucco at No. 5 singles. Matysova improved to 9-0 this spring in singles with the victory.
The Shockers responded with Giulia Guidetti's 6-2, 7-6 win over Reifeis at No. 1 singles to regain a 2-1 edge, before the Huskers got a 6-1, 6-4 win from senior Lisa Andersson over Marija Mastilovic at the No. 6 position.
With the team scored tied at 2-2, Hanna fell at No.4 singles, before Del Cueto Castillo tied the score at 3-3 with a dramatic 7-5, 7-5 win Thongsing at the No. 3 position.
Del Cueto Castillo's victory set up high drama for Husker sophomore Vasanti Shinde, who battled her way to an outstanding, 6-4, 4-6, 7-5 victory over Porubin secure the 4-3 team win for the Big Red.
With a thrilling morning match behind them, the Huskers made quick work of the Mavericks, sweeping every set in singles and doubles to roll to a 7-0 win.
Huskers Elizabeth Gould and Hanna cruised to a 6-1 win over Kenzie Hill and Hannah Hills at No. 3 doubles, before Matysova and Jeannie Lozowski worked their way to a 6-3 victory at the No. 2 spot to claim the doubles point.
Matysova dominated at No. 2 singles with a 6-2, 6-1 win over Janelle Wilson to improve to 10-0 on the year.
Andersson rolled to a 6-4, 6-0 victory over Omaha's Emily Behling at No. 3 singles before Reifeis, Lozowski, Haakenstad and Sydney Harlow all earned victories to finish the sweep of the Mavs. Reifeis defeated Michelle Lo at No.1 singles in a 7-6, 6-4 final score to clinch the match for the Huskers.
Lozowski earned her ninth singles win of the season with a 6-2, 6-2 win over Rylee Tucker. Fellow freshman Haakenstad claimed a 6-3, 6-0 win over Hill to push the Big Red to 6-0.
Harlow, a sophomore from Omaha, then notched a 6-3, 6-2 victory over Hills to secure the sweep of the Mavs.
The Huskers return to dual action on March 4 when they take on Houston at the Dillon Tennis Center. First serve against the Cougars is set for 11 a.m.
Results
Nebraska vs. No.35 Wichita State
Singles
1. Giulia Guidetti (WS) def. Claire Reifeis (NEB) 6-2, 7-6
2. Vasanti Shinde (NEB) def. Gabriela Porubin (WS) 6-4, 4-6, 7-5
3. Paula Del Cueto Castillo (NEB) def. Tanaporn Thongsing (WS) 7-5, 7-5
4. Fatima Bizhukova (WS) def. Mary Hanna (NEB) 3-6, 6-3, 6-2
5. Katerina Matysova (NEB) def. Marta Bellucco (WS) 6-1, 6-1
6. Lisa Andersson (NEB) def. Marija Mastilovic (WS) 6-1, 6-4
Doubles
1. Fatima Bizhukova/Gabriela Porubin (WS) def. Mary Hanna/P.Del Cueto Castillo (NEB) 7-5
2. Lisa Andersson/Vasanti Shinde (NEB) vs. Marta Bellucco/Giulia Guidetti (WS) 5-4, unfinished
3. Tanaporn Thongsing/Ting-Ya Hsu (WS) def. Claire Reifeis/Hayley Haakenstad (NEB) 6-3
Nebraska vs. Omaha
Singles
1. Claire Reifeis (NEB) def. Michelle Lo (UNO) 7-6, 6-4
2. Katerina Matysova (NEB) def. Janelle Wilson (UNO) 6-1, 6-0
3. Lisa Andersson (NEB) def. Emily Behling (UNO) 6-4, 6-0
4. Jeannie Lozowski (NEB) def. Rylee Tucker (UNO) 6-2, 6-2
5. Hayley Haakenstad (NEB) def. Kenzie Hill (UNO) 6-3, 6-0
6. Sydney Harlow (NEB) def. Hannah Hills (UNO) 6-3, 6-2
Doubles
1. Claire Reifeis/Hayley Haakenstad (NEB) vs. Michelle Lo/Janelle Wilson (UNO) 5-2, unfinished
2. Katerina Matysova/Jeannie Lozowski (NEB) def. Rylee Tucker/Emily Behling (UNO) 6-3
3. Mary Hanna/Elizabeth Gould (NEB) def. Kenzie Hill/Hannah Hills (UNO) 6-1