Huskers will play some Friday night games starting in 2017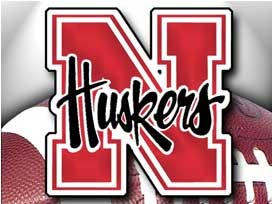 Posted By: Brent BonFleur
The Nebraska Cornhusker football team will be playing on Friday nights.
It's part of a TV contract the Big 10 Conference signed.
Starting in 2017, there will be six prime-time Friday night games per year, for the next six years.
The Huskers will take on Illinois on Friday, September 29th.
Not everyone is happy with the decision to play on a night normally reserved for high school sports.
The Nebraska Broadcasters Association sent a letter to UNL Athletic Director Shaw Eichorst, asking him to reverse the school's decision to participate in the games.
The University of Michigan said it will not participate in the Friday night games, and several other Big 10 schools have said they would only participate if they could host the games.
The NBA's letter says, in part, "… your decision will cause countless Nebraskans to make difficult decisions about where to spend their time, media attention and money. It just doesn't feel like "The Nebraska Way."
The Nebraska School Activities Association told Channel 8 Eyewitness News that having games on Friday night will upset the balance between high schools and colleges, as well as create scheduling difficulties for employees.
Tom Nebelsick has been a Husker fan for decades.
He says the new schedule will put parents in a tough spot.
"If I had a kid in high school athletics, it'd be a big problem," Nebelsick said.
"I wouldn't want to have to pick sides – but I would have to pick my kids."
The Nebraska Athletic Department did not return Channel 8 Eyewitness News' request for comment.