Huskers win Mid-Winter Invitational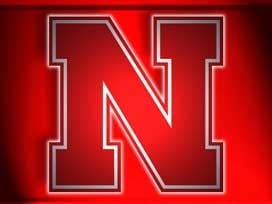 Posted By: Sports
Sports@klkntv.com
Courtesy: NU Media Relations
Jonesboro, Ark. – The third-ranked Nebraska bowling team defeated No. 4 McKendree 4-2 Sunday in the championship match at the Mid-Winter Invitational at Hijinx Family Entertainment Center in Jonesboro, Ark., to capture its second championship at the tournament in four years.The Cornhuskers finished the weekend with a 9-2 record with seven wins over ranked teams, and a total pinfall of 12,019. The Mid-Winter Invitational field featured 10 ranked teams, including eight of the top-10 teams in the nation. The victory marked Nebraska's first tournament championship of the season.The Cornhuskers defeated McKendree in the opening round of Sunday's best-of-seven Baker format championship tournament, before defeating the Bearcats again in the championship match.
In the final, NU won games one and two, before McKendree took the next two games to tie the series at two games a piece. The Big Red took the fifth game by one pin, 177-176, and won the final game, 223-209, and the championship, 4-2.
In the opening-round match, the Huskers won the first two games and the last two games and managed a split in game three, as NU advanced to the championship match by a 4.5-0.5 score.
Megan Straub and Julia Bond were named to the Mid-Winter Invitational All-Tournament Team. Straub placed second overall with an average of 210, while Bond, the United States Amateur Bowling Champion, finished third overall with an average of 209.6.
Nebraska also won the Mid-Winter Invitational in 2013.The Huskers will return to action in two weeks at the Prairie View Invitational at the International Training and Research Center in Arlington, Texas, the weekend of Jan. 27-29. Nebraska has won the Prairie View Invitational in each of the last four seasons. Bond led the Big Red with an average of 220 last season, good for fifth overall.
Mid-Winter Invitational Final Standings
Nebraska

McKendree

Vanderbilt

Stephen F. Austin

Arkansas State

UAB

Maryland-Eastern Shore

Monmouth

Central Missouri

Valparaiso

Maryville

Lincoln Memorial

Louisiana Tech

Jackson State

Drury

Alabama State

Lincoln (Mo.)