Huskier Softball Takes Game Two from Hoosiers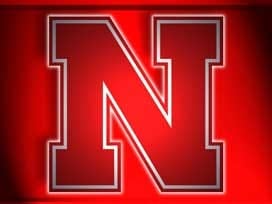 Posted By: Sports
sports@klkntv.com
Story Courtesy: Nebraska Athletics
Lincoln – Tatum Edwards fired a one-hit shutout and Taylor Edwards and Austen Urness each homered, as the 19th-ranked Nebraska softball team defeated Indiana, 3-0, on a beautiful Saturday afternoon in front of 1,692 fans at Bowlin Stadium. Tatum Edwards took a no-hitter into the seventh inning before settling for the eighth one-hitter of her career. Edwards added seven strikeouts while improving to 21-10 on the season with her league-leading 10th victory in conference play. Tatum tossed her fourth shutouts in her last five starts and the 23rd of her career, moving her into seventh place in school history in that category.
Taylor Edwards also moved up the NU career charts, as her home run was the 53rd of her career, tying Ali Viola's school record. The solo shot also gave Edwards 199 career RBIs, as she is bidding to join Viola as the only Huskers to total 200 career RBIs. Urness' two-run homer, her second of the season, provided the winning runs for Nebraska, which improved to 39-14 on the season. The Huskers moved to 17-5 in Big Ten play, earning one of the top two seeds for the Big Ten Tournament. Nebraska could be playing for a regular-season conference title tomorrow. The Huskers are one-half game behind league-leading Michigan heading into the Wolverines' matchup with Wisconsin tonight.
Indiana fell to 17-37-1 on the season, while falling to 5-17 in conference play. Meaghan Murphy took the loss, allowing two runs on five hits in 3.1 innings.
Sophomore Alicia Armstrong produced the game's first hit with a leadoff single in the bottom of the third. Classmate Hailey Decker added a two-out single to put runners at first and third, but a strikeout kept the game scoreless.
In the bottom of the fourth, junior Kylee Muir doubled with one out before Urness lined a 1-0 pitch over the fence in left for a two-run homer to give Nebraska a 2-0 lead.
Taylor Edwards then hammered the first pitch of the bottom of the fifth nearly out of the stadium to left for her 17th home run of the season.
That was more than enough support for Tatum Edwards, who retired nine of the final 10 hitters she faced, allowing only a leadoff seventh-inning single to Shelby Gogreve.
The Huskers and Hoosiers wrap up their series on Sunday, in the final game of the regular season at Noon. Nebraska then begins the postseason on Friday at the Big Ten Tournament in Evanston, Ill.