I-Pods and GPS are hot items in auto breakins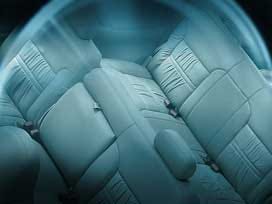 The number of car break–ins happening in the Capitol city.
The Lincoln Police Department reports that there have been 856 break-ins so far in 2010, compared to 1,032 last year at this time.
Chief Tom Casady says the items that are stolen are usually high value items, like iPods and GPS units. "We noticed two real trends going on this year, although the numbers are down a little bit. We're having more cars that are entered that have been left unlocked and we seem to have a rise of things being left in plain view from outside the car."
Police recommend keeping your vehicle locked and taking all valuables out of the car at night. They also recommend when people go to the gym to take items inside and use a locker.