Icy conditions may have caused crash that killed three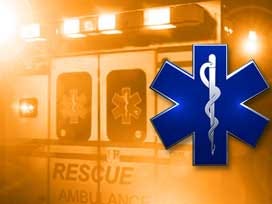 POSTED BY: KLKN Newsroom
8@klkntv.com
MAXWELL, Neb. (AP) _ Western Nebraska authorities believe icy conditions may have contributed to a two-vehicle crash that killed three people.
Lincoln County Sheriff Jerome Kramer said both vehicles caught fire after the crash happened around 7:30 a.m. Thursday on U.S. Highway 30 near Maxwell.
Kramer says two students were on their way to school when the 14-year-old driver lost control, and the students' car collided with a westbound car. The 14-year-old was driving legally on a school permit.
The 14-year-old driver and his 10-year-old passenger were killed along with the passenger in the other car. The driver of the second car was hospitalized in critical condition.
Kramer didn't immediately identify the victims. He said the fire is making it more difficult to identify the passenger in the second vehicle.