Immigration ordinance could stray beyond Fremont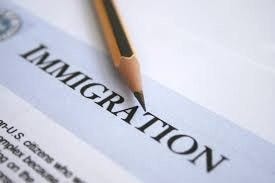 Posted By: KLKN Newsroom
8@klkntv.com
LINCOLN, Neb. (AP) _ The U.S. Supreme Court decision not to review Fremont's immigration ordinance could open the door to similar city rules in Nebraska and other states.
The justices on Monday let stand an appeals court ruling that found the ordinance doesn't discriminate against Latinos or interfere with federal immigration laws.
Attorney Kris Kobach, who defended the ordinance, says the decision gives a "bright green light" for other cities within the 8th Circuit U.S. Court of Appeals. The circuit includes Arkansas, Iowa, Minnesota, Missouri, Nebraska, and the Dakotas.
Fremont resident Virginia Meyer, who led an unsuccessful repeal effort, says the ordinance has proven divisive and painted the city in a negative light. The high court has rejected attempts by towns in Pennsylvania and Texas to revive similar ordinances struck down by lower courts.