Thousands attend Gov. Pete Ricketts' Inaugural Gala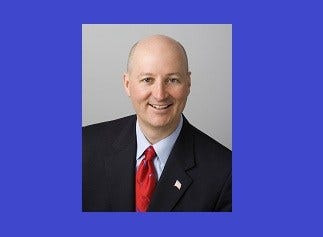 By: Lauren Fabrizi
lfabrizi@klkntv.com
Nearly 3,000 people poured into Pinnacle Bank Arena Saturday night for Gov. Pete Ricketts' Inaugural Gala.
Gov. Ricketts, First Lady Susanne Shore and their children arrived at 5 p.m. Cocktails and dinner followed.
"It's an opportunity for us to celebrate our state and great people," Gov. Ricketts said. "We have leaders from across the state to come here tonight to talk about the great things we have going on here in Nebraska."
The ceremony began at 8 p.m. with a march and opening remarks from the governor. After, was the First Dance.
Lt Gov. Mike Foley and his family were in attendance. Other state officials there included U.S. Senators Deb Fischer and Ben Sasse, Congressman Adrian Smith, a number of state senators and some former governors.
The First Lady played a big part in planning the gala. The theme was "It's all about Nebraska," with everything from state acts to Nebraska vendors.
Ricketts said the theme fit with the evening because it was all about having fun and building relationships with the people of Nebraska before getting to work Monday.
The gala went until midnight.