Incinerator sparks barn fire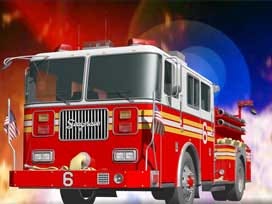 By: Jenn Hatcher
jhatcher@klkntv.com
A fire destroyed a barn in Martell Wednesday afternoon. The call came in around 2:30. Fire officials say a malfunction with a machine used for pet cremation, sparked the flames to the nearby building. Southwest Fire called in reinforcement from Hickman and Crete.
The 25×60 structure is a complete loss. It housed tools and hay, which, along with weather conditions, fueled the blaze. "We're a little breezy here and as soon as the wind caught a hold of it, it just shoved it right through the building," explains Phillip Nalley, Southwest Fire Chief.
The homeowner says he will rebuild and repair the cremation machine. Noting, the damage, will put a damper on his business.