Infant fatally injured in Logan County collision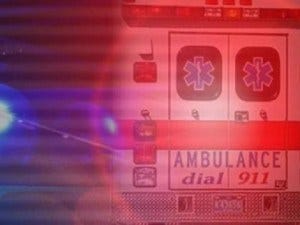 Posted By: Channel 8 Eyewitness News
8@klkntv.com
ARNOLD, Neb. (AP) – Authorities say an infant has died after a collision on a state highway in central Nebraska's Logan County.
The accident was reported around 7:15 a.m. Friday on Nebraska Highway 92, six miles west of Arnold. The Logan County Sheriff's Office says an eastbound car went out of control after it struck a deer and then was spun 180 degrees after it was struck by a westbound vehicle.
Sheriff Sean Carson says the infant was ejected out the car's back window. She was pronounced dead later at a hospital. He identified her as Isabella Plunk, who lived in North Platte.
Carson says the car driver, Matthew Plunk, of North Platte, another passenger, Stacy Shannon, and the driver of the other vehicle, Allison Rosentrater, of Arnold, also were hospitalized.