Influenza off to a slow start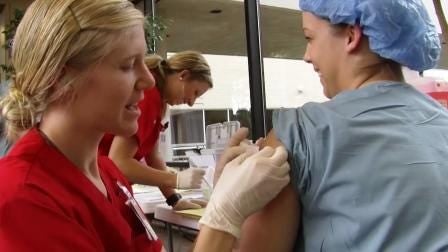 Posted by: Laurann Robinson
lrobinson@klkntv.com
We're mid–flu season and the number of cases is down from previous years… can we expect that to continue?
So far, Lancaster County, as well as the rest of the U.S., has seen very little flu cases.
But health officials warn, that could change at any moment.
Tim Timmons with the Lincoln Lancaster County Health Department says, "going into a flu season, two things that we don't know is when flu is going to show up, and how severe it's going to be."
Timmons says weekly surveillance shows the number of flu cases are down from what we usually see… but remember, flu season goes to the end of April.
"Flu being a respiratory, once it gets into the community, it's spread through coughing and sneezing into the air, so it spreads pretty rapidly," adds Timmons.
He says the current vaccine has done a good job combating any influenza cases that have come up.
So you shouldn't wait until the virus becomes more prevalent to get vaccinated… it's still not too late.
And although the flu isn't very common right now, other respiratory viruses, like the common cold are.
And as always, tips on staying healthy remain the same.
"Cover your mouth when you cough, your nose when you sneeze. Do it into your elbow, and not into your hands."
Timmons also says, the flu can show up anytime, no matter how light or severe this winter may be.
So get immunized now, instead of waiting for the virus to become an issue.