Injured kitten saved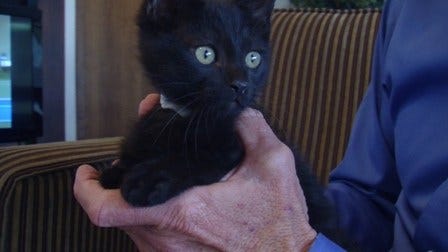 Posted by: KLKN Newsroom
8@klkntv.com
A Lincoln kitten is a live today thanks to the Capital Humane Society. Flounder was brought to the humane society with the rest of his litter. He had a fish hook caught in his inner thigh that became infected.
"If he had stayed out in the wild on his own and it never came out, it could've jeopardized his life," Capital Humane Society executive director Bob Downey said.

Thankfully, veterinarians were able to save the kitten. He's now up for adoption with the rest of his litter at the Pieloch Pet Adoption Center.