Inmate sues state over glass stuck in arm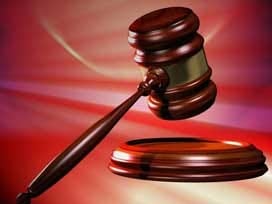 A Nebraska prison inmate has sued a Lincoln hospital and a doctor for negligence, saying a glass shard was left in his right forearm during treatment 14 years ago.
The lawsuit filed by David Dieguez Alfonso names BryanLGH Health System and a "Dr. John Doe'' who was working at the hospital in 1996.
Records indicate that Alfonso was not in prison at the time. He's there now for sex offender registry violations. Alfonso says a BryanLGH doctor didn't take X-rays before stitching up a wound suffered when Alfonso put his arm through a window.
He says that during prison outpatient surgery last month, "a large shard of glass'' was removed. Alfonso is seeking at least $14,000.
A hospital spokeswoman said Tuesday that she couldn't immediately comment.