Installment Ceremony of the New Bishop to be Televised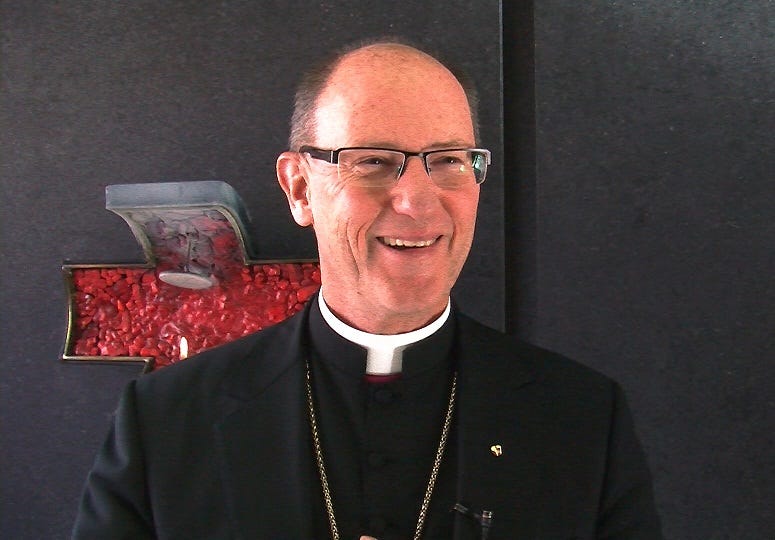 By: Kayla Bremer
kbremer@klkntv.com
Lincoln will welcome the new leader of the city's Catholic diocese in a special ceremony Tuesday.
Bishop James Conley is from Overland Park, Kansas and is taking over for Bishop Bruskewitz. He's retiring after serving the diocese of Lincoln for 20 years.
"I know I have big shoes to fill," Conley said. "He's always been a hero of mine and the Diocese of Lincoln is a wonderful example of a diocese that is very strong, very healthy, very clear on its Catholic identity."
Conley will be formally installed in a ceremony at the Cathedral of the Risen Christ Church. Over 40 bishops from around the country have RSVPed to attend.
"It's always a special time to have a new bishop so I think everyone's excited," Father Daniel Rayer said. "It's quite a big event. It's one of the biggest events we've had here at the Cathedral for a very long time."
Conley will be the 9th bishop of Lincoln.
He says he was raised Presbyterian but converted to Catholicism during his junior year of college.
"Well I converted into the Catholic church when I was at the University of Kansas and I was in a great books program so I sort of read my way into the Catholic church," Conley said.
The last four years he's been in Colorado serving as auxiliary bishop to the Archdiocese of Denver. Conley says outside the church he loves running marathons, is an avid skier and a big football fan.
"I look forward to supporting Nebraska Football even though I'll always be a Jayhawk at heart."
The ceremony is by invitation only, but it will be broadcast live at 2 p.m. on our Live Well Network which is digital channel 8.2 or on Time Warner Cable channel 997 and also on klkntv.com