Investigators Learn About Online Safety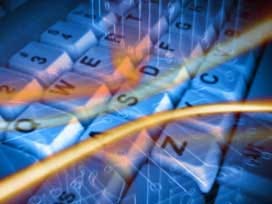 They say there are two types of predators online: those who collect child porn, and then those who want to chat up kids and entice them for sex. Wednesday Nebraska law enforcement learned how to catch both.
It's been an aggressive ad campaign by Nebraska's Attorney General Jon Bruning: danger, lurking on the net.
"There are far too many pedophiles on the internet and it's far too easy so what we have to do is to educate kids to protect themselves," said Attorney General Bruning.
Now he said it's also time to educate law enforcement.
"You can be anything you want to be on the internet," said Lt. Scott Kracl of the Nebraska State Patrol, who is part of ICAC: The Internet Crimes Against Children Unit. "It's easy for them to entice them to meet with them and send inappropriate images."
Being a cybercop requires a mix of both legal and pop culture know how, something Kracl said he's learning more about; everything from Facebook to the psychology of a predator.
The conference, officials said, puts the full weight of Nebraska Law Enforcement online.
"With the investigation tools we're using if you're gonna view child pornography you're gonna get caught," said Nebraska U.S. Attorney Joe Stecher
Now Nebraska State Patrol already has officers who pose as children online in order to catch predators. How many offenders have they caught so far? They said they can't put a number on it, but with their efforts combined they expect to be busy.