Investigators looking for evidence in Loofe case near Wilber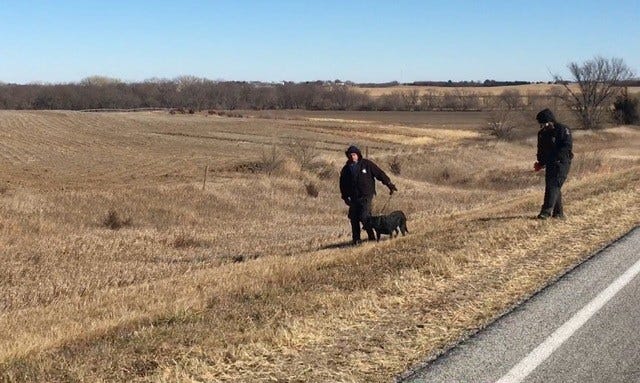 POSTED BY: Channel 8 Eyewitness News
8@klkntv.com
Crews could be seen searching ditches in Saline County where Sydney Loofe's phone last pinged. Law Enforcement could be seen with heavy equipment and dogs scouring the brush along State Highway 41 just outside of Wilber this afternoon.
Authorities discovered what it believed to be Loofe's remains earlier this week in Clay County, Nebraska. Her remains still haven't positively identified and the FBI hasn't released autopsy results or how she died.
Two persons of interest remain in custody but no one has been arrested.
Memorial services will be held Loofe's hometown of Neligh. A visitation will be held at Grace Lutheran Church from 4 to 7 on Sunday and services will be held Monday at 10:30 in the same church.